Villarreal, to the quarterfinals with a firm step after beating Dynamo Kiev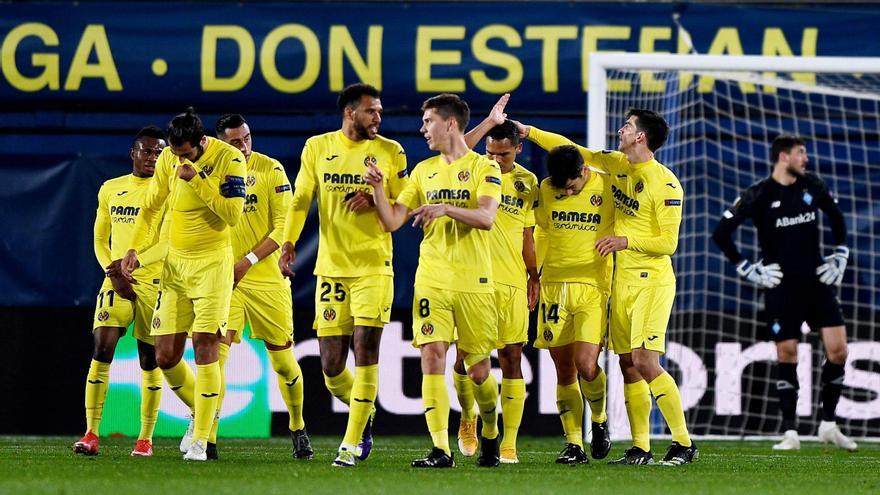 Gerard Moreno marked this Thursday with two goals the classification of the Villarreal for the quarterfinals of the Europa League, after overcoming in a very placid way his tie against the Dynamo Kiev by a 4-0 aggregate.
The international forward showed once again that this season he is being the most decisive Spanish attacker and with two goals in the first half He erased with a stroke of the pen any hint of surprise on the part of the Ukrainian team, which arrived at La Cerámica with a disadvantage of two goals from the first leg and which at no time gave the impression of being able to put the Castellón residents in trouble.
The young pupils of veteran Mircea Lucescu signed a disappointing first half against a Villarreal who played at pleasure and that after 13 minutes increased his income from Kiev, after a header from Gerard that opened the scoring.
Despite the fact that the game had barely started to roll, the goal meant the settlement of it and the tie. Dinamo, lacking punch, was dedicated to seeing how Unai Emery's men moved the ball comfortably from one side to the other.
Even without having a carousel of occasions, the truth is that the feeling was that Villarreal could put the gigantic goal Buschan in serious trouble as soon as the ball passed through the boots of Trigueros or Gerard. Precisely the Catalan attacker signed the second goal after a recovery from Chukwueze and a great assist from Parejo that the Catalan did not miss.
With a 4-0 aggregate at halftime, the second part was a placid transit for the Spanish team. The current leader of the Ukrainian league tried to stretch a bit more at the restart but barely contributed a couple of shots without excessive danger. Emery, with everything in his favor, took advantage of the situation to distribute minutes and think about higher levels in a competition that he has won three times.
Data sheet:
2. Villarreal: Asenjo, Foyth (Mario Gaspar, m.63), Albiol, Funes Mori, Pedraza; Capoue, Parejo, Manu Trigueros (Raba, m.79); Chukwueze (Álex Baena, m.71), Gerard (Jaume Costa, m.79) and Bacca (Yeremi, m.63).
0. Dynamo Kiev: Buschan, Kedziora, Zabarnyi, Syrota (Popov, m.83), Mykolenko (Sidcley, m.83); Sydorchuk, Andriyevskiy (Shepeliev, m.66)), Tsygankov (Supryaha, m.46), Buyalskiy, De Pena and Rodrigues (Lednev, m.66).
Goals: 1-0, m.13. Gerard. 2-0, m.36: Gerard
Referee: Andreas Ekberg (Sweden). He admonished Trigueros and Parejo for Villarreal.
Incidents: Second leg of the Europa League round of 16 played at the La Cerámica stadium without spectators.