Villarreal assaults Getafe and settles in the upper zone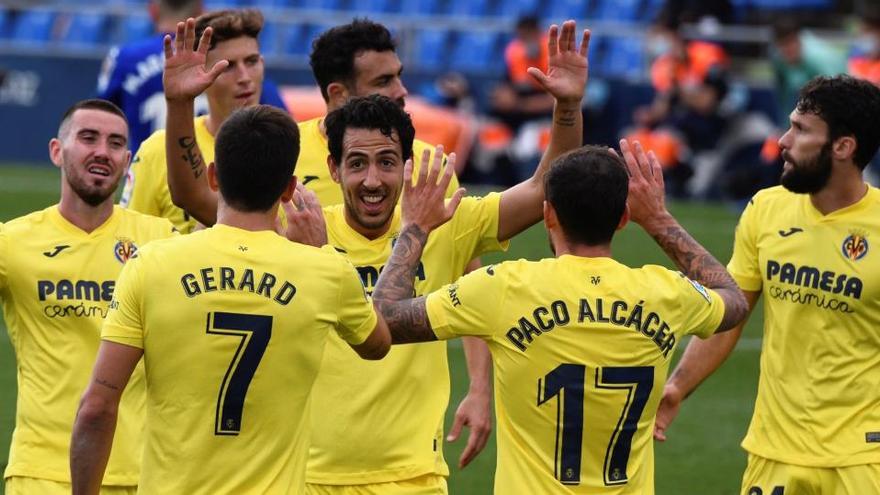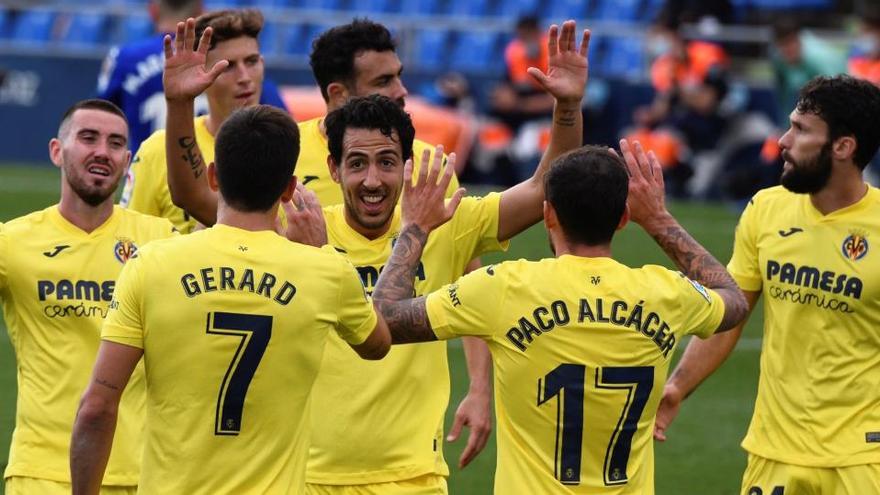 To the rhythm of Manu Trigueros and Dani Parejo, exceptional in the Alfonso Pérez Coliseum, Villarreal signed an excellent match with which they beat Getafe (1-3) to occupy the leadership of The league provisionally one point above the Atlético de Madrid and of the Real society.
Unai Emery's team gave a football lesson on the grass of the Getafe field. He managed to eliminate all the deadly weapons of one of the most uncomfortable teams of the championship with the quality of almost all his players, who surpassed the intensity of José Bordalás's men.
Among all, Parejo and Trigueros stood out, who gave a masterclass of creation and elaboration with which they annulled a rival unhinged by the superiority of Villarreal from minute one. A.Mbos set the rhythm of the clash and managed to leave Getafe football to nothing, who came to the appointment with the need to add a victory after two games in a row without achieving it.
Emery opted for his league team and with more experienced men for a difficult field like the Coliseum. In front, Bordalás had to put some patch due to the losses of his sides, the Uruguayans Mathías Olivera and Damián Suárez. With a changed leg, he placed Allan Nyom on the right and Cabaco center-back on the other side.
The touch of Villarreal and his slow game that constantly crossed Getafe's pressure lines, would force Bordalás to change his pieces after half an hour, when he was already losing 1-2. The one chosen to leave the field by Ángel Rodríguez was Cabaco, who showed the image of Getafe, that of despair. His angry pitch directed towards the stands was a symbol of what was happening to his team.
And, at that time, Villarreal was winning thanks to two magnificent actions. The first, Dani Parejo began with a superb pass behind Marc Cucurella that Mario Gaspar picked up. The ball came to his head and without stopping the ball was given to Paco Alcácer, who did not forgive to make it 0-1 at 11 minutes.
In between, the Uruguayan Mauro Arambarri appeared to tie with a house-brand shoe from 26 meters that was a mirage, because a minute later Manu Trigueros was in charge of making the 1-2 after finishing off a center from Moi Gómez inside the small area.
That goal completely disarmed Getafe, which before the break barely had a timid chance from Colombian "Cucho" Hernández. With Ángel on the field, and after the break with Jaime Mata to add a total of four attackers, Getafe could not disturb Villarreal either.
Even less after 1-3, almost at the restart and after a play started, of course, by Trigueros and Parejo. The first stole the ball, the second sent it to Alcácer and the latter gave it to Gerard Moreno to shoot David Soria. There was half an hour ahead and the goal of the Spanish international closed any path to Getafe towards the comeback.
Emery's men simply kept order, they didn't show off their stripes anymore and comfortably held out until the end to get a gloss-forged provisional first post, control and under the direction of Trigueros and Parejo, the architects of a choral victory.
— Data sheet:
1.- Getafe: Soria; Cabaco (Ángel, d. 32), Djené, Chema, Nyom; Maksimovic, Timor (Jaime Mata, d. 46), Arambarri, Cucurella; "Cucho" Hernández and Enes Ünal (Mollejo, m. 46).
3.- Villarreal: Asenjo; Mario, Albiol, Pau Torres, Pedraza; Iborra, Trigueros, Parejo (Coquelin (d. 73), Moi Gómez (Estupiñán, d. 87); Alcácer (Bacca, d. 63) and Gerard Moreno (Kubo, d. 86)
Goals: 0-1, m. 11: Alcacer. 1-1, m. 16: Arambarri; 1-2, m. 17: Trigueros; 1-3, m. 62: Gerard Moreno.
Referee: Martínez Munuera. He showed yellow cardboard to Timor (m. 42) and Ángel (m. 52) by Getafe, and to Moi Gómez (m. 21), Iborra (m. 27), Trigueros (m. 65) and Pedraza (m. 92 ), from Villarreal.
Incidents: match corresponding to the ninth day of LaLiga Santander played behind closed doors at the Coliseum Alfonso Pérez in Getafe.