Villarejo's 'underground' methods for BBVA | Economy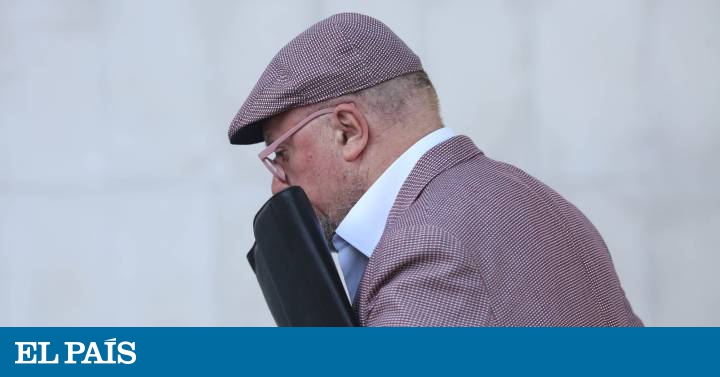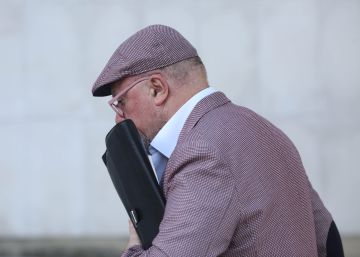 Tracking telephone calls, follow-up, harassment, payment to informants, access to confidential documentation, exchange of favors with national police … Between unorthodox and clearly "illegal", the work methods that the retired commissioner José Manuel Villarejo used to attend the many orders that BBVA did for 13 years they are the ones who now put bank officials on the ropes. If the policeman had limited himself to making reports of corporate intelligence, using the methods of the investigation department of a consultant or law firm, the crimes of bribery and disclosure of secrets would not weigh on them.
But what Cenyt and another of Villarejo's companies called V&V Developments offered to their exclusive clients they were not only analyzes on open data taken from property, commercial or even defaulting records, but extra services that, as defined by anti-corruption prosecutors in their writings, implied "repeated interference in the fundamental rights of individuals."
In the contracts signed with the bank and the follow-up reports, recovered in the records at Villarejo's address and that of his partner Rafael Redondo, the commissioner's signatures promised "Sustained harassment that causes permanent insecurity", "boycott", "Look for pressure elements", "intoxicate" …
The summary of BBVA-Villarejo case shows the varied catalog of services offered by the commissioner and from which the bank benefited. One of the main illegalities was recorded in an email from October 2008 that the forensic report commissioned by the bank recovered from its servers. In an attached file there was a scanned copy of a promotional brochure of V&V Developments, which reads: "It is an organization run and coordinated by members of State Security in administrative availability situation". Prosecutors consider it one of the main evidence that they knew perfectly well who they were hiring at the bank.
Exclusive services of an active policeman
Villarejo's services included access to reserved information that could only be obtained by "taking advantage" of his police status through contacts he had with active agents. One of the most prominent was Enrique García Castaño, nicknamed Fat, chief commissioner of the Central Unit of Operational Support of the General Information Commission. Villarejo has recognized in the interrogations that Fat I gave him the traffic of calls from individuals without judicial authorization.
García Castaño also recognized him in court, but said he always had the approval of the Deputy Operational Director (DAO) of the Police at that time, Miguel Ángel Fernández Chico. He has not been able to corroborate or deny it: he died in 2012. In other parts of the Tandem case or Villarejo caseGarcía Castaño, who is collaborating with the investigation, has ensured that he who was also the head of the National Police with the PP, the Commissioner Eugenio Pino, ordered him to deliver data to Villarejo. The police also assured that some telephone companies gave them the data without the need for a court order.
In one of the follow-up reports found by the researchers, about a FG project, it is recognized that the company's personnel carried out 7,150 hours of surveillance on "moving targets" and 7,480 hours on "fixed targets": vehicles, homes, restaurants … It is the same report that claims to have analyzed 16,487 communications in less than three months , of which almost 10,000 were made to the mobiles of the spied and other more than 6,000 in landlines of offices and private homes. Thus 869 conversations were intercepted, of which, according to the report, only 5% were relevant.
Among the spied on the FG project, also called Trap Project in another document almost identical also in the summary, there were Luis del Rivero (president of Sacyr), Miguel Sebastián (then director of the Economic Office of the Government), Carlos Arenillas (vice president of the CNMV), the financier Juan Abelló and whichever was President of Santander, Emilio Botín. All were part of an alleged "hostile group" that wanted to "assault" BBVA by acquiring a significant shareholding of its shareholders. To them he applied "sustained harassment" techniques, in the words of the company, to cause them "permanent insecurity".
Know Pineda's weaknesses
In one of the recordings that the researchers made to Villarejo this presumes during a meeting that he likes to work "style underground" to have success. The call Pin Project, the investigation of Luis Pineda, president of Ausbanc who, according to BBVA, maintained campaigns to discredit the bank is a good example of the work methodology used by the retired commissioner. Documents intervened by the Police show that the objective was to control all Pineda's movements and to know "their weaknesses and irregularities". Cenyt asked BBVA for an initial amount to start work, which is known as the provision of funds, of 150,000 euros.
Among the media that he planned to use are "surveillance, monitoring, filming and / or electronic sensors", but also "payments to informants and collaborators". In this last section, it was planned to spend up to 30,000 euros with individual payments of up to 10,000. BBVA, after knowing the result of the forensic report, says in a document that the fees agreed with Villarejo included "a section that refers to payments to informants and collaborators up to a total of 200,000 to 250,000 euros in each report."
Villarejo also used his contacts in the press to disseminate interested information and pressure targets. In the "infiltrations" section of one of the reports, he claims to have had several successes by "having an unreserved impact on the editorial line" of at least six media outlets.
Also that he has achieved "success in poisoning to doubt sources" in two others. The document also speaks of "insights" to have moles in strategic places. He claims to have tried – and failed – to infiltrate "in the escort service of Sebastián, Arenillas and Rivero" and that he has achieved "a success in the escort service of Abelló", in the computer department of Intermoney and in a research agency . The document presumes another success "in the homosexual environment of Chueca", supposedly frequented by one of the spied.
Villarejo's tentacles extended to the courts. In a July 2013 post, investigators found evidence of Cenyt's "illicit access" to heritage information that was within a judicial investigation.
In it Rafael Redondo informs Antonio Béjar, then Chief of Risks of BBVA Spain, that they have obtained a new lead from a rogatory commission ordered by Judge Ruz. Its about Gürtel case and of a property that Fernando Martín had been found in the Virgin Islands. Martinsa, his company, owed BBVA 50 million and commissioned Villarejo to give him information for possible embargoes. According to BBVA, they recovered nothing, although they paid 7.2 million to Villarejo. Bad business.