Vila-real, the first city of 50,000 inhabitants to win a European title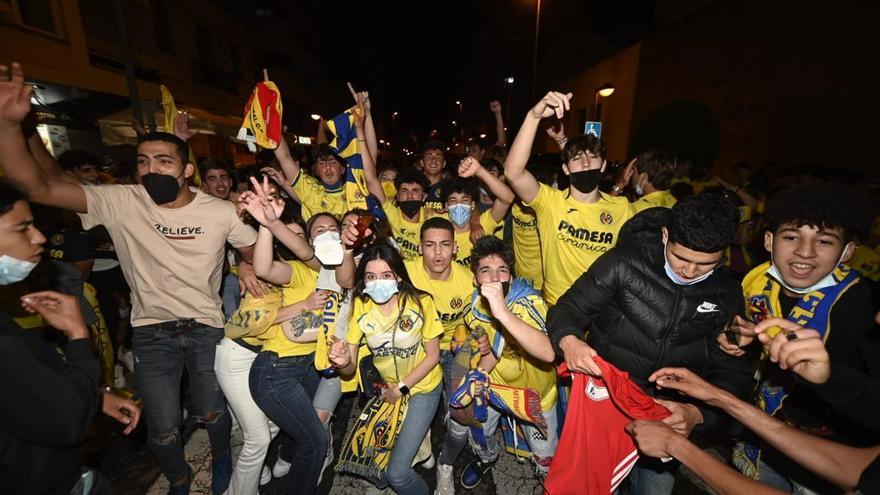 When Julius Caesar's troops wanted to assault a small Gallic village, the giant Obelix assured the following: "These Romans are crazy!". The truth is that they did not show much sanity attending to the different outcomes that the comic presented …
In the final he has faced Villarreal with Manchester United, the 'red devils' would think the same: "These 'groguets' are crazy!". And they are right, because the historic English club, with 150,000 members, with a budget of more than 700 million, with 66 titles… they were clear favorites. However, The Submarine was not daunted, on the contrary, and made the town it represents, Vila-real, the first of 50,000 inhabitants or less to win a European title.
Up to now only two towns with less population had qualified for a continental final. The first was the French city of Bastia, which currently has just over 40,000 inhabitants. In 1978, Sporting Club Bastiais managed to reach the final of the UEFA Cup, in which they were thrashed by PSV Eindhoven (3-0).
He too Monaco, with 39,000 inhabitants, has played two continental finals. The first, in 1992 in the defunct Recopa, when he was defeated by Werder Bremen (2-0). Later, in 2004 he would play the final of the Champions League, prevailing in the same Jose Mourinho's Porto 3-0.
Villarreal has therefore made history this Wednesday, May 26, 2021, by making Vila-real the first town of 50,000 inhabitants or less to win a European title. Almost nothing. Historic gentlemen. Historical. Congratulations and Endavant Villarreal.