Vigo 'loses' a battle in the race to turn on the Christmas lights 2021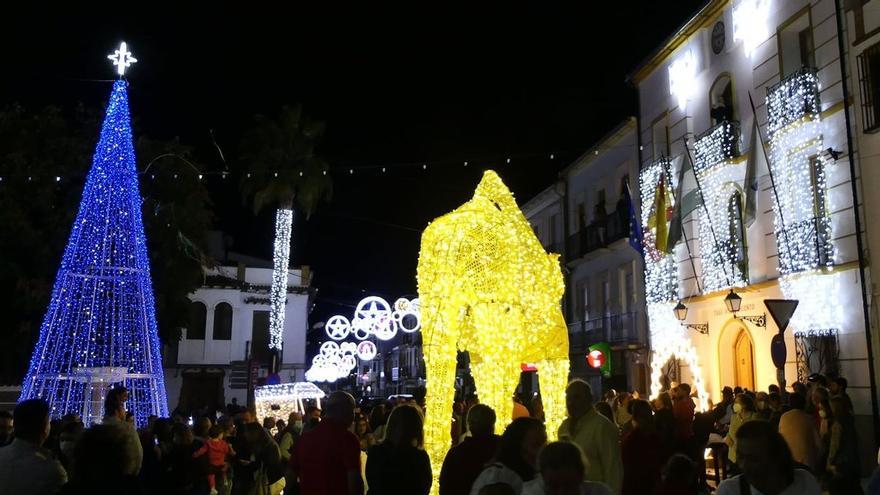 If you believed that Christmas in Vigo lights up very soon, you will be surprised to know that there is another town of Spain where the lights are already on. Specifically since last Monday, November 1. Or what is the same, 55 days before Christmas.
Who has overtaken Vigo? It is a municipality from the interior of the province of Malaga. With the rush that has occurred in the south, and comparing one case with the other, it could even be said that this year the olive city will turn on its lights late Christmas: November 20.
The fastest in Spain This year it has been the Malaga city council of Mall, a municipality of little more than 8,000 inhabitants which would have also become one of the first towns of Europe to turn on the lights of Christmas in this 'crazy' race to be the first and in which Vigo has been competing for several years.
The lighting will be placed in the most commercial streets of the Antequera municipality, such as Plaza de Andalucía, calle Peñuelas, Plaza de España, calle Granada, Plaza de la Constitución and avenida de la Libertad. In total, 300,000 LEDs that are already shining. In this section, with 11 million bulbs, Vigo does win.
The inauguration of this Christmas lighting took place last weekend. Among the decorations that began to shine, an illuminated tree stands out 10 meters above the fountain of the Placeta, a camel, a car, stars and different decorative figures