Vigo fined for urinating in the sea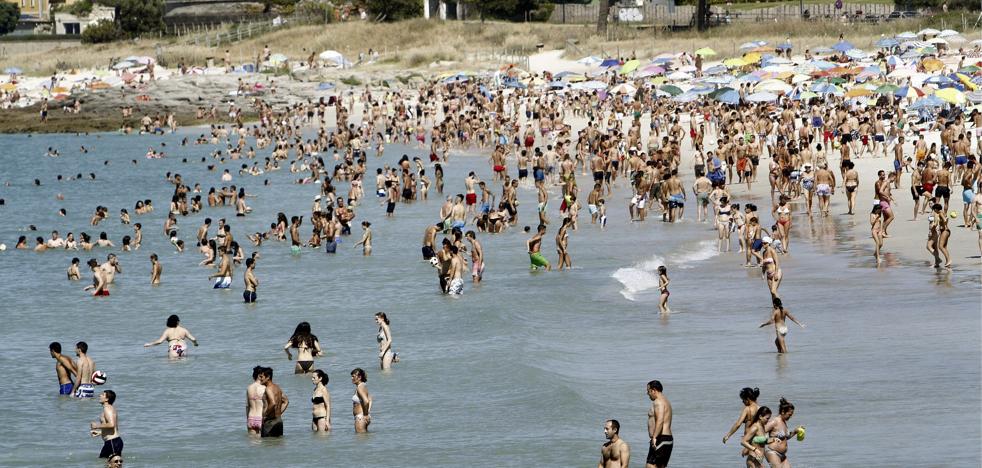 The Galician city directed by Abel Caballero will sanction 750 euros for urinating in the water, but does not specify how it intends to control peeing bathers
Abel Caballero, that charismatic mayor determined to put Vigo on the map, remains firm that his city remains in the news, also in the summer. The Galician alderman has already obtained his place for his famous Christmas lights, those that dazzle even the crew of the International Space Station. And now, to give more to talk about, he has just approved a pioneering, surprising and somewhat ineffective regulation. The City Council that he chairs will fine 750 euros for urinating on the beaches, both on the sandbanks and in the sea.
The matter has given rise to thoughtful reflections on the ecological impact of peeing in the Atlantic, which there is, but also to jokes about how peeing bathers will be controlled and identified, especially those who urinate with the peace of mind of knowing they are comfortable protected by the aquatic mass. How to distinguish if between stroke and stroke one is evacuating its minor waters? How to appreciate if there in the background while you tell the apartment neighbor what you have prepared to eat, you hide a trickle of pee under the waves?
The municipal ordinance does not explain anything about the monitoring of offenders, but it certainly seems difficult to catch 'red-handed' someone doing their physiological needs with SpongeBob. It is a different thing in swimming pools, where the urban legend, denied a thousand times, warns of a telltale liquid of urine that, according to the different versions, can be red, blue or green. The famous (and fictitious) stain continues to have a certain deterrent effect, but at sea... what burden of proof falls on the Manneken Pis on duty?
The regulations consider that pissing on the beach is a minor offense, but the commotion caused has been enormous. To the point that the news has crossed borders, to the delight of Caballero, a councilor who considers it good that his city is talked about by land, air and now also by sea. The persecution of pissing has made headlines in the press of neighboring Portugal (many Portuguese bathers frequent the Vigo beaches of the Rías Baixas), in France and the United Kingdom. The British newspaper 'The Times' echoed in its 'World News' section: 'Spanish city of Vigo introduces £645 fine for urinating in the sea' (The Spanish city of Vigo introduces a fine of 645 pounds for urinating in the sea). And the Gauls 'Le Figaro' and 'Le Parisien', too. 'Sur cette plage espagnole, faire pipi dans l'eau va vous coûter cher' (On this Spanish beach, urinating in the water will be expensive, journalist Pierre Morell headlined his chronicle in 'Le Figaro', the largest national daily ancient France, which sarcastically added that the fine would punish "whoever yields to a pressing desire in the water or on the sand".
As an alternative to draining into the sea, the ordinance offers public services distributed in the blue flag beaches so that bathers can use them. A detail of gentleman.