Viera: «I see the team as excited and committed. We want to give the fans a win on Saturday."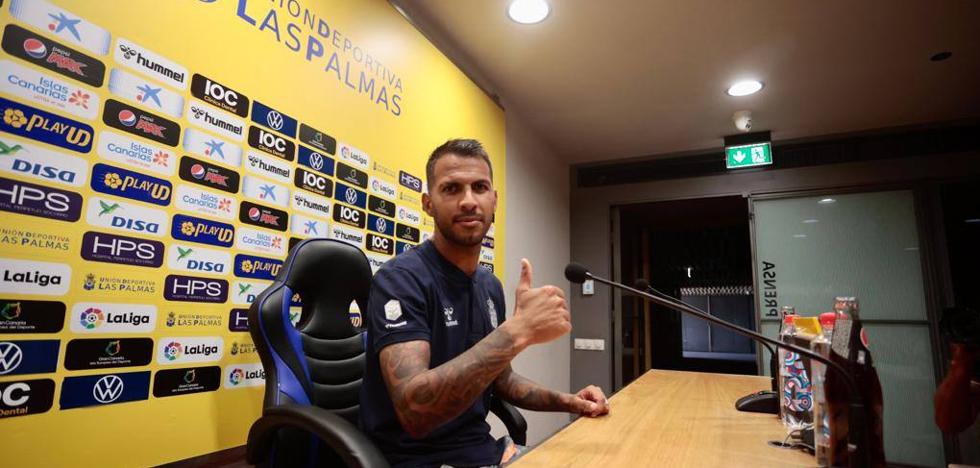 football
The captain takes the floor at the start of the official season and does so with his usual ambitious and optimistic speech
«
I see the team well, excited and committed. Now we just have to give the fans a victory on Saturday so everyone can go home happy. They have always been with us and we want them to believe in the new project«. This is how Jonathan Viera, captain of UD Las Palmas, expressed himself on Wednesday at the start of the team's league start, which will host
Real Zaragoza in Gran Canaria starting at 10:00 p.m.
Viera advanced, as the president had already done, that the meeting, beyond the result,
will have an emotional component with Kirian: «We will have a nice gesture for Kirian in the game, which we have not yet defined. It has been a hard blow for all of us. It is beyond football, it is life. It is important that he feels good and that we treat him as always, without pity. He is strong, he is fine. He is important to us."
On a personal note, the international player was resounding, assuming the responsibility he has for stripes and experience: «I feel good. For some years he had not done preseason. If it wasn't for one reason, it was for another.
I'm fine. It's good for me. People have high expectations of me, it's always been that way. It does not worry me. The day I score goals I will be the same phenomenon as always. And when I don't score for four weeks, the responsibility will fall on me."
short term speech

And when it comes to what lies ahead, he asked to go game by game: «The message of many weeks last year was wrong.
We cannot come to talk about May or April, because there is a world. The only goal we have is to beat Zaragoza this Saturday«.
Viera asked for "patience" with Vitolowho continues with his set-up and who predicted that "it will be important" for UD.