Viera double and goal from a free-kick in the 5-1 win against Quingdao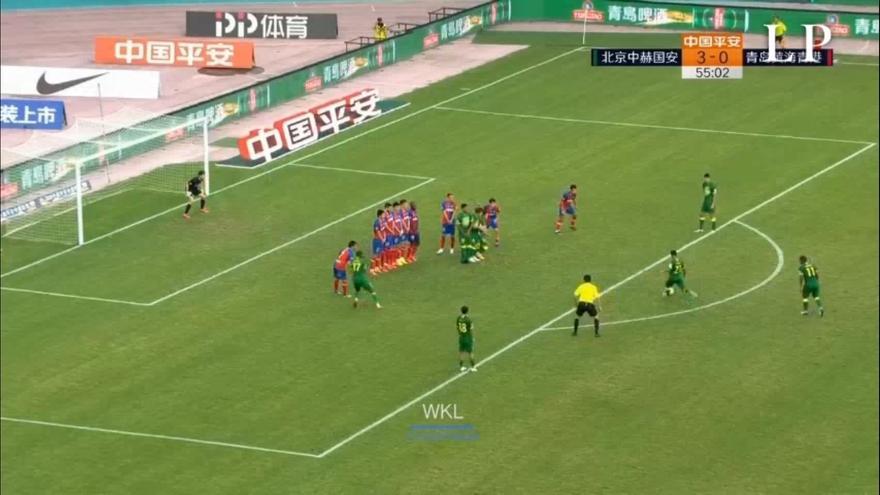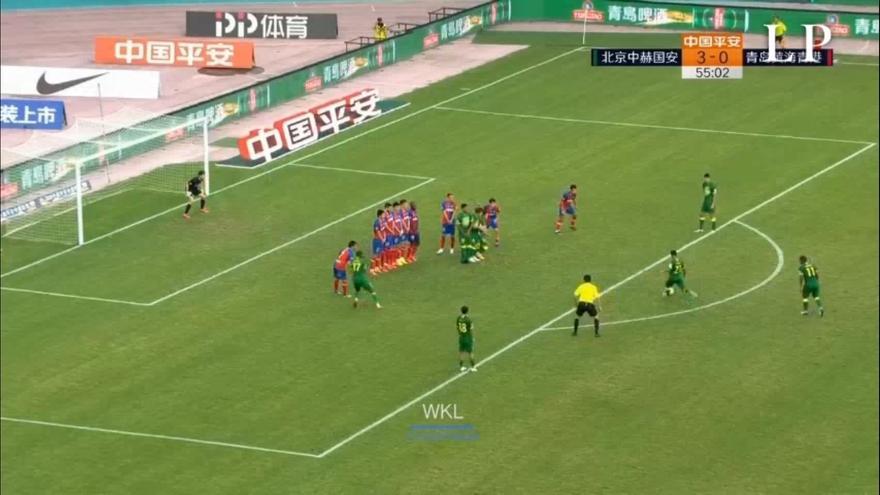 Jonathan Viera continues to give away magic in abundance in the Chinese Super League. He Magician of the Fair is sweet and scored a double, with a free-kick included, in victory for 5-1 against Quingdao Huanghai. This result keeps Beijing Guoan, the team of the Gran Canaria midfielder, second in the Group B table of the championship.
In the first goal of the eternal twenty-one of the UD it was thanks to the cannon of his right leg. He picked up a ball in the front of the area, about 25 meters away, after Alan had beaten the ball seconds before a rival and did not hesitate to take a blow that fell into the Quingdao nets without the goalkeeper being able to do anything to stop the leather. It was the momentary 2-0.
The deli of the Wizard He arrived in the fourth both in the afternoon for Beijing Guoan. Viera was in charge of executing a foul in the semicircle from the area they had made to Bakambú and with a subtle touch, with that characteristic teaspoon brand of the house, signed 4-0. The commentators of the game on Chinese television went crazy with the goal and their coach, Frenchman Bruno Génésio, did the same from the bench area.