Videogames set us free: why 'Animal Crossing' is the phenomenon of the pandemic | Babelia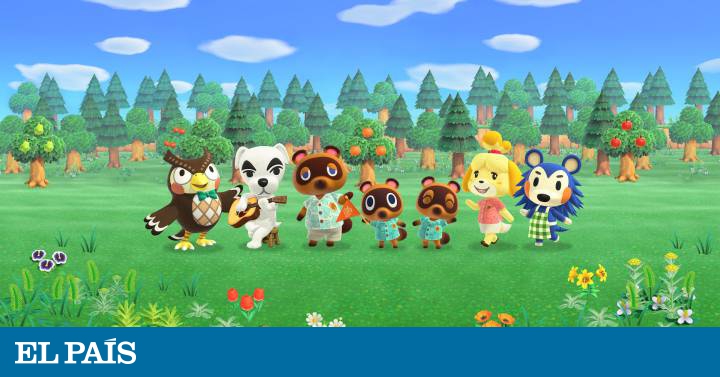 Playing is very serious. During these two months of preventive confinement, that more liquid than solid substance in which we forge our existence and that we call time has played to deceive us. He pretended to be diluted when, in fact, what he was doing was multiplying. And that multiplied time has been largely filled by technology.
To the image laundering suffered by large digital companies, which have kept us united and entertained (and even sedated) during this exceptional period, we must add the push that a specific sector of the technological world has suffered: video games. And more specifically, games on-line. Just refer to the recent AcuityAds study that noted a 75% increase in game consumption on-line during quarantine in countries like Spain, Italy, China and the USA. The human being, in addition to meat and fruit, consumes stories. So the platforms that offer stories, like those of streaming, have experienced growth in these days of elastic weather. We must recognize that a story can enrich us. It can even enlighten us. But a story, and more in the world in which we live, must be shared. The last chapter in a series is less of an event if we can't break it down the next day in the office. That is something the game has been able to overcome without problems: multiplayer allows you to live and share at the same time. The game has been unfolded in game and social network.
"We have learned to play again," says Miguel Sicart, professor of Game Studies at the IT University of Copenhagen, on the other end of the phone (because yes, there are places in this world that take the study of the interactive world seriously, its possibilities and its dangers), happy because this past weekend he was able to travel to the countryside in a country less confined than Spain. This push that the video game has had on-lineIt is, according to Sicart, that it allows us to "be free together when we cannot be together." The remote bonding ability and social network function of games were already there, of course, but the pandemic has favored a disengaged approach to a mutating and ever-evolving world, which hides both dangers and mind-blowing discoveries in the field of art. and creativity.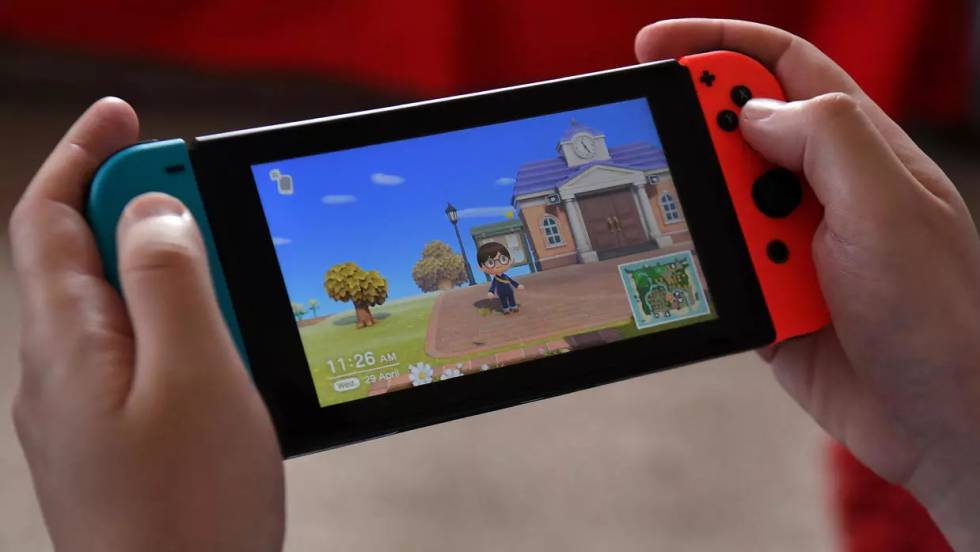 World of warcraft, Counter Strike, Minecraft, Fortnite… Playing those games is like playing soccer with friends. It is keeping the flame of the ritual of connection burning. Social practices have been transferred to the digital world, in a process that was slow but inexorable and that, suddenly, has been pushed. In addition to those mentioned and many others, there is a proper name today in the world of video games: Animal Crossing: New Horizons, which already accumulates more than 13 million units sold since it was released on March 20. It has broken all records of digital downloads. In the game, a real-time life simulator, we embark on the adventure of developing our own island after buying a vacation package from an anthropomorphic raccoon: Tom Nook.
The game, as a game, the truth is that it has flaws. You have to give the same button a thousand times to perform an action, its interface is not the best or the most intuitive in the world, in certain sections it gives few options … and even so, almost miraculously and as Sicart suggests, it is the best game that could have been released during a pandemic: a non-violent, non-conflict game and, in addition, escapes the frenzy proposed by other video games: its rhythm is deliberate and leisurely, reflective and influences the importance of socializing. With a point of malice, Sicart adds that it is also a more critical game than it might seem, inasmuch as it is a game, if you want to look with a bit of bad slobber, "which puts your finger on the soreness of the economy of debt. In the end, the economy of the game is based on a mortgage that rests on another mortgage that rests on another mortgage… without any solid basis. " The Nintendo game has another important asset: it successfully combines both synchronous multiplayer (the one in which the two players interact at the same time), and the asynchronous multiplayer (in which they do not have to interact at the same time. I can get up, go to my island, and discover that during the night someone had left me a note, or a graffiti). And finally, the game recovers the fundamentals of the second life at a time when life is frozen: it allows us, on the other hand, to go on vacation, travel, stroll along the beaches that we would like our real feet to touch …
The game recovers the fundamentals of second life at a time when life is frozen: it allows us to stroll along the beaches that we would like our real feet to touch
Two days ago, US Democratic Congresswoman Alexandria Ocasio-Cortez, who had recently announced the purchase of a Nintendo Switch and her joining the community of Animal CrossingFor a moment, she opened her private messages on Twitter so that her followers could send the coordinates of their islands and thus be able to visit them and leave them cordial messages. The congresswoman's account was collapsed in a few minutes, obviously. In addition to knowing the social group in which his possible voters and followers register, Ocasio-Cortez knows where the shots are going: it may be the first, but not the last time that we see a public servant campaign in such a downright way ( n) ada in a virtual world so polyhedral that it allows both playful and political approaches.
Playing is very serious, we said. And in this elastic time season, many have stumbled upon the inevitable digital reality. Also very circumspect people have been encouraged to take their first steps in the interactive world. And that is important, because digital is not a monster that will disappear if you stop looking. Quite the contrary, it is a reality in constant growth, which affects the dynamics of the world and where many of the audacities that will later amaze the planet are hatched. A reality that should be monitored, analyzed and, if necessary, audited. It is an important part of the world, although in the name videogame the often derogatory particle is present -game. Not in vain did Nietzsche write that the maturity of man is to have found again the seriousness with which he played when he was a child. Because games (also video games) make us free at a time when nature forces us to feel small.