'Vidas Cruzadas' moves with Eduardo's brave fight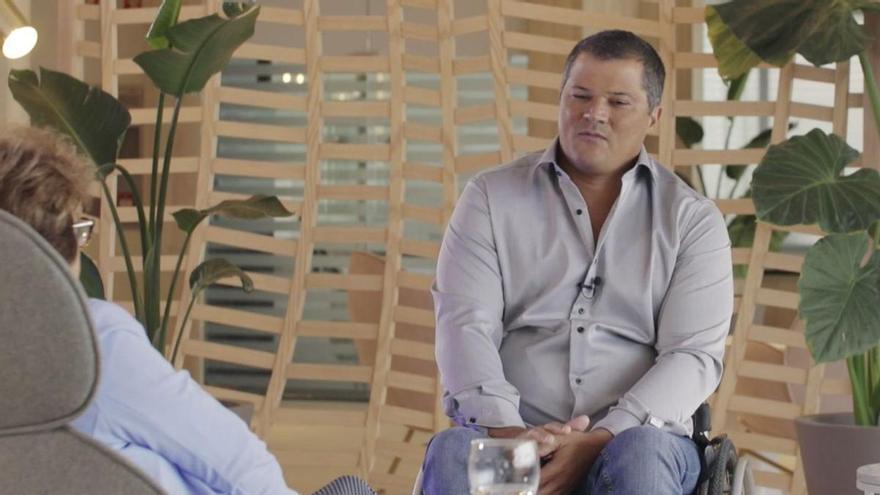 In the Marisol Ayala space she meets people who have starred in some of her articles in the Canary Islands press and she will also meet others with equally interesting lives.
Tomorrow it is the turn of Eduardo Martínez who, in November 2012, took his bicycle like every weekend with the aim of training for the ascent of Pico de las Nieves, in Gran Canaria. That morning, a fatal accident caused an irreversible spinal cord injury. In the process of rehabilitation, Marisol Ayala made known to her readers a story full of hope, improvement and effort.
Eduardo never doubted his ability to fight but he surprised himself when month after month he overcame adversities. Life put a woman by his side, Silvia, an angel, with whom he has even managed to swim the crossing between Lanzarote and La Graciosa in another example of his philosophy of life.
The 'curvy' model Susana Bianca will give visibility to the slavery of the scale in the girls
Susana Bianca also looks into the universe of Marisol Ayala. Behind her hides a past of eating disorders caused by the tyranny of fashion and the objectification of women. Beautiful and brave, Susana made visible the situation that many young women lived and live who do not submit to the slavery of the scale, a problem that the journalist knows very well, who from her articles has always fought against any form of discrimination against women .
Marisol learned about Susana's case and understood that a program like Vidas Cruzadas had a place, it was necessary to make room for it. That's how it went. Tomorrow they will be able to know their history.
The parents of Abel and Luisa, the third story of Crossed Lives, fought the unspeakable first to find out what happened to their two children when they woke up at night to go to the bathroom and hit the walls. That's where their fight began.
The children had to hold on to avoid falling to the ground. They lived in La Aldea, in Gran Canaria, where his mother worked as a teacher and there they resided.
The show reviews the story of two blind brothers and their mother's desperate struggle
Goya, Abel and Luisa's mother, makes her debut there in her fight against an unknown enemy: blindness. When they diagnosed the origin of their children's falls, they all began a journey to find someone to solve this serious health problem. They traveled to Russia when they heard that the solution to blindness could be there, but they were deceived.
Health issues have always been very important to Marisol Ayala, and her way of treating them has earned her great popularity among readers. Tomorrow at Vidas Cruzadas they will learn about the history and testimony of these brave canaries.