Victoria's Secret founder decouples from Jeffrey Epstein and accuses him of embezzling his family's money | Economy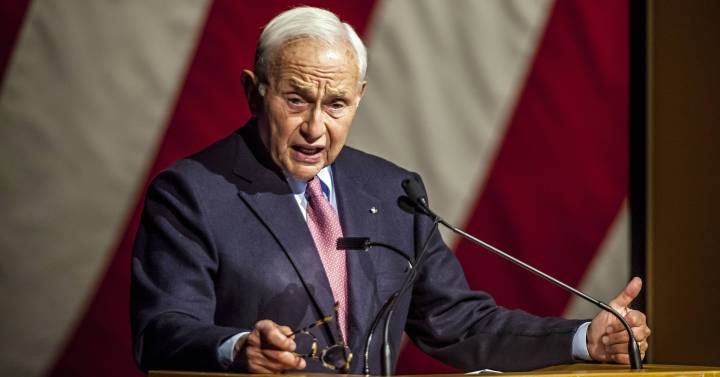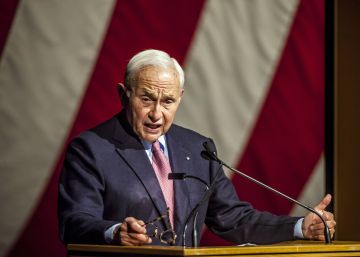 Since the case of sexual exploitation of minors exploded against American billionaire Jeffrey Epstein last July, great personalities have done everything possible to disconnect from him. But Leslie Wexner, the founder and CEO of L Brands – brand matrix as Victoria´s Secret and Bath & Body Works — had remained silent about an employment relationship that united him to the American for more than 17 years. Until now.
In a letter written by Wexner himself and addressed Thursday to the foundation that bears his last name, the 81-year-old tycoon recounts having met Epstein in the mid-1980s through friends "who endorsed him and recommended him as a well-informed financial professional. " Following these good references, the founder of L Brands He decided to hire him to manage his personal and family finances, for which he came to give him a power of attorney to act on his behalf. "I thought I could trust him," he confesses in the brief.
For years, the relationship between the two flowed normally until the first accusations of sexual abuse of minors against the financier in 2007 emerged, for which he served a 13-year prison sentence after reaching an agreement with the prosecution. At that time Epstein denied the facts "vehemently", but also decided to step aside in the administration of the finances of Wexner. The businessman says that once removed from the post he realized that Epstein had embezzled "large sums of money" from him and his family. "With his credibility and our trust in him destroyed, we immediately cut ties with him," he says.
The tycoon does not go into details of whether he confronted Epstein about it or why he did not report the robbery to the authorities, but he does assure that he was able to recover part of the embezzled funds through donations made by Epstein to a charity fund. "All that money, every dollar, was originally money from the Wexner family," he maintains.
Regarding the case where Epstein faces up to 45 years in prison, Wexner says he "never imagined" that a person who employed more than 10 years ago "could have caused so much pain." "I condemn his abhorrent behavior in the strongest possible terms and I am disgusted by the revelations I've read in recent weeks," he maintains. "I am ashamed that, like so many others, I was deceived. Now I know that my confidence in him was very out of place and I deeply regret having crossed his path," admits the millionaire.
Jeffrey Epstein was charged last July for exploiting and abusing dozens of teenagers in a pyramid plot. The trial is scheduled to begin in June 2020 and the judge in the case has denied the financier the possibility of release on bail. Donald trump and Bill Clinton are some of the names that were related to the millionaire and who, like Wexner, have come out to deny any knowledge about their activities.