Víctor Perera: «My objective is to investigate all the native toponymy of Gran Canaria»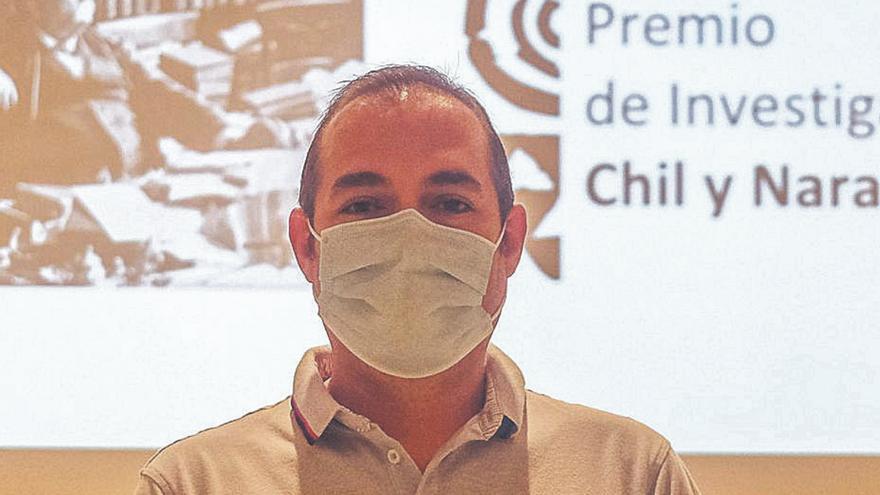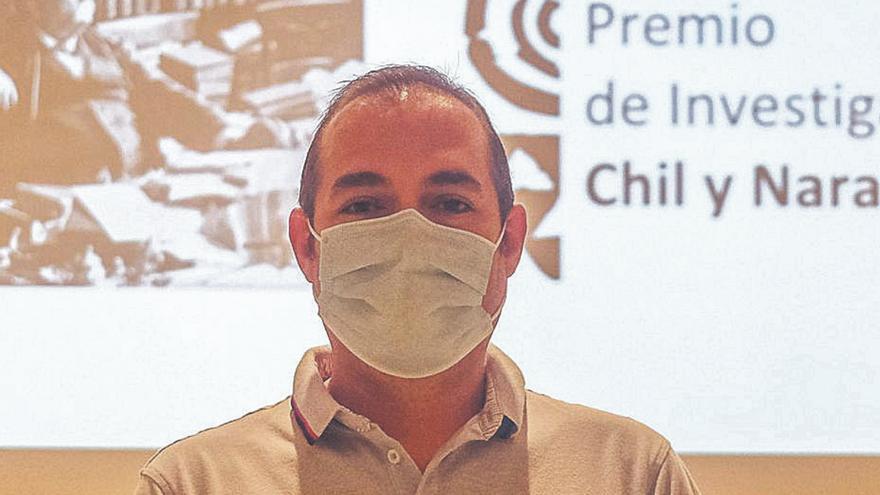 This study has been worthy of the award in its Humanities and Social Sciences modality, endowed with 4,000 euros in cash, for the recovery of all indigenous toponymy, relative, above all, to the current municipalities of Tejeda, Artenara, Agaete and La Aldea , which is currently in danger of extinction as a result of the depopulation of this territory.
«For me, this award represents a double honor: first, because it is granted to me by the Museo Canario, which is a leading institution in the investigation and dissemination of the native past of the islands; and then, because it bears the name of its founder, Gregorio Chil y Naranjo, who was also the first figure to try to apply a scientific system to the study of the native past, "the researcher explained yesterday during the event.
Regarding the backbone of his research, to which he has dedicated "about five or six years", Perera indicates that his objective was to "locate the specific geographical places that correspond to the native toponymy that we have preserved and, furthermore, investigate new native toponymy if it appears, and relate it to each other based on the written sources we have.
In this regard, the scientific institution highlights that "it is a huge work, where the author successfully combines the use of written sources - especially notarial protocols - the bibliography and oral surveys." The project is divided into different chapters, where the territory is analyzed, region by region, to fix in space each of the place names that still exist and, even, those that have been disappearing due to lack of use.
For his part, the researcher states that his objective is "to continue investigating all the native toponymy of Gran Canaria". "Although I never really stop researching it, I would like to finish what I started," he declared.
The jury in charge of evaluating the works that were opting for the award was chaired by Diego López Díaz, president of El Museo Canario, together with renowned specialists in the field of Humanities and Social Sciences: Rosario Álvarez Martínez, Trinidad Arcos Pereira, Manuel Lobo Cabrera and Francisco Quintana Navarro, since the director of the institution, Daniel Pérez Estévez, acted as secretary.
The Gregorio Chil y Naranjo Research Award is announced annually thanks to a collaboration agreement between the Scientific Society El Museo Canario and the Cajasiete-Pedro Modesto Campos Foundation. In this 2021 call, dedicated to research on Humanities and Social Sciences, a total of nine works were eligible for the award, "all of them of great quality", according to the jury, which adds that "the vocation of the gardones shows the good health that research enjoys in our islands, where a new generation of researchers with extraordinary training is emerging. The award also entails the publication of the work.