Víctor Manuel: "I have been bothered by the sieges made to the word 'freedom'"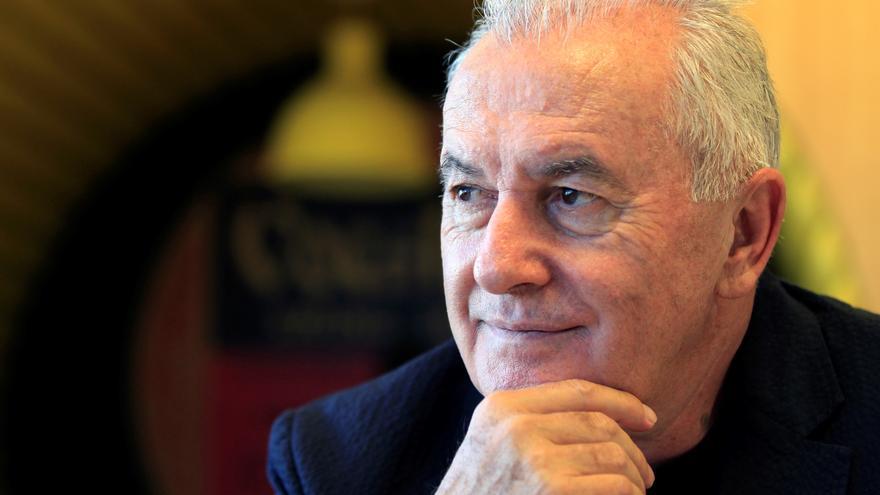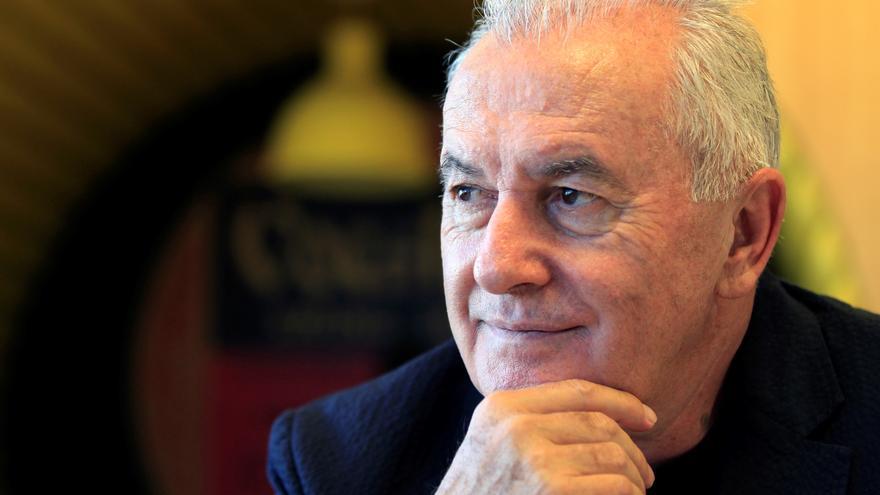 When Victor Manuel start his new tour this Saturday at the Parador de Corias, in Asturias, 16 months will have passed since the last time he went on stage, the longest period of his career, so he returns "like a bull that they are going to take out on stage. I roll ", with desire and songs from his past that remind us of what real freedom is.
"I have been bothered by the sieges that have been made to the word 'freedom' from cars on the Castellana, they seemed rude to me ", he explains to Efe as the reason that has led him to recover in the repertoire of his next" tour "an old theme from his more political repertoire," In a single way your name is pronounced " .
The lyrics of its first stanza reads like this: "In only one way your name is pronounced / in your old folds nothing bad hides / like all the things that make us better / some kidnap you with sinister reasons ... / In the blackest night a light at the end / tells us that you are used to being outside / your name is pronounced in only one way: freedom.
Written in 1982, it is one of the songs that he recently remembered for the reissue of the discontinued material that he recorded in the 70s for the company Phillips. "The repertoire of that time, which has everything, is very random: I was very successful at the beginning and then very little, in a period where songs and politics were mixed, which had good things and bad things," he recalls.
"I have never regretted a political statement that I have made, because I am older and I am fully aware of what I say, although sometimes my mouth gets hot and then I think that I should not have given such a headline, but I do not aspire to be correct always, but to keep making mistakes", he comments on his habitual implication in the social flow.
In the last one, just a few days ago, he did not hesitate to point out that "when Pablo Iglesias she spoke, everything was going to shit. " "I said that, in effect, that he is a loudmouth and his strength is going through his mouth, but also that I am calmer with Yolanda Díaz, who deserves more confidence," he adds.
"I have never considered entering politics. When I was a member of the PCE, I experienced closely what things happened. When he was responsible for the party's music sector, we did a vote among singers and groups to see who wanted to dedicate themselves to it and we all decided that not with clarity, "he responds when asked why he never took the step of taking a more active course.
His thing, he opposes, are the scenarios. "Without them I am a castaway stressed out from inactivity", he jokes after this break that has been forced by covid-19, something that he will remedy with a tour entitled "Back to sing it", in which there will be the opportunity to enjoy his music in full band or acoustic format, accompanied by the piano and guitar only.
"This profession has it all, there is no other in which they applaud you every 3 minutesImagine that this would happen to a surgeon every time he gave a stitch ", appreciates Víctor Manuel, who at 73 years of age seems to want to continue acting.
He then cites cases like that of Charles Aznavour, that he sang until his death at 94 years old. It looks like this? "It depends on the public and, in my case, also on the desire to continue writing songs, which is my essential motivation: to make them, record them and sing them," he announces.
In this regard, he promises that we will not have to wait as long as the last time to have on the market a record continuation of his latest installment, "Almost nothing is in its place" (2018). "So I wrote too many songs, because it hit me like a fever and I couldn't stop; I did 25 in just over a month and a half. They won't all be worth it, but 70 percent yes, that will be that next album, "he anticipates.
Those who wish to enjoy their live show will be able to do so from June 19 at the Parador de Corias in Cangas del Narcea, within the "Caprichos Musicales" cycle, the same one that will take Estrella Morente or Jorge Drexler to other emblematic hostels in the country.
In that same acoustic format, will pass through points such as Burgos (Palacio de la Isla, June 28), Alicante (Pier 12, July 30), the Murcian town of La Unión (Antigua Maquinista de Levante, July 31) or Luanco, in his native Asturias (Luanco al mar, August 8).
Also, with the whole band he will be in cities like Madrid (Botanical Nights, June 23), Barcelona (Cruïlla, June 25) or Jerez (Tío Pepe Festival, August 4).
Javier Herrero.