Víctor Erice finds the stone and the sky in the origins of Oteiza | Culture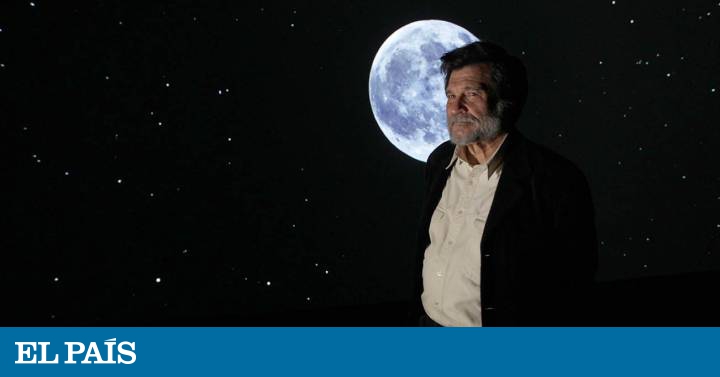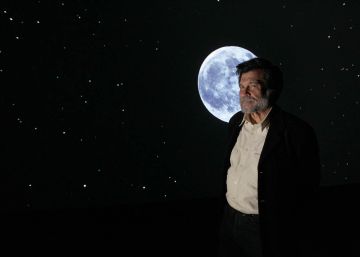 "The day is born from the night," said Jorge Oteiza. The filmmaker Victor Erice it has been soaked in the poetry of the Basque sculptor to create an audiovisual installation based on the monument that Oteiza and the architect Luis Vallet they dedicated to musician Aita Donostia (José Gonzalo Zulaika), and that is located on the top of Mount Agiña, in Lesaka (Navarra). The director presented the filming on Tuesday at the Bilbao Fine Arts Museum Stone and sky, next to the director of the Bilbao museum, Miguel Zugaza. The person in charge of the pinacoteca explained during the conference: "LThe two spaces of the video installation take us to the poetry of Oteiza "." Oteiza was above all a poet, "Erice said," not only for what he wrote, but for the meaning of his work, and for the concept of his lifetime".
The installation is a raid inside the sculptor of Orio (Gipuzkoa), and throughout his life, from his childhood and the fears he faced over looking at the sky, to learning in Colombia, where a group of renovating poets took the name of Juan Ramón Jiménez's book, Stone and sky, for your literary transformation project. The work has been produced by Nautilus Films for the Museum of Fine Arts Foundation and sponsored by the BBVA Foundation.
Erice has explained that circle that the Oriotarra sculptor closed in his time in Colombia in which he coincided in time with the Generation of the Piedracielistas and the trip that took him to the Magdalena river basin to see the sites of San Agustín and "embrace "to the great stone sculptures. A trip of heaven and earth that "possibly" returned the memory, years later, when after the death of Aita Donostia, the Aranzadi Science Society commissioned him the sculpture and ascended for the first time to Mount Agiña with its many prehistoric monuments.

Like the work of Oteiza and Vallet, which has two elements, a funeral stele and the chapel, Erice's has two other connected worlds: the Day space, 11 minutes and 3 seconds long, and the Night space, 6 minutes and 35 seconds. The sound includes the last piano composition by Aita Donostia, in 1954: Walk painful.
The day projection offers some images where nature coexists with the "traces of history", while night vision tries to capture "some of the metaphysical dimension of the moonlit stage," describes the author. "The filming at night follows Oteiza's thought: the night is a fundamental space for reflection," Erice said.
The filmmaker has recognized that with this work, in addition, he has paid off a debt that has weighed his entire life. "On the occasion of the centenary of Oteiza, whom I met, they commissioned a documentary. I could not roll it for work reasons. I was very sorry. With Stone and sky debt balance, "he acknowledged.
. (tagsToTranslate) victor erice (t) find (t) stone (t) sky (t) origin (t) oteiza (t) filmmaker (t) present (t) fine art of bilbao (t) audiovisual (t) base ( t) monument (t) musician (t) aita donostia



Source link