Víctor Claver leaves Barça to return to Valencia Basket and signs until 2024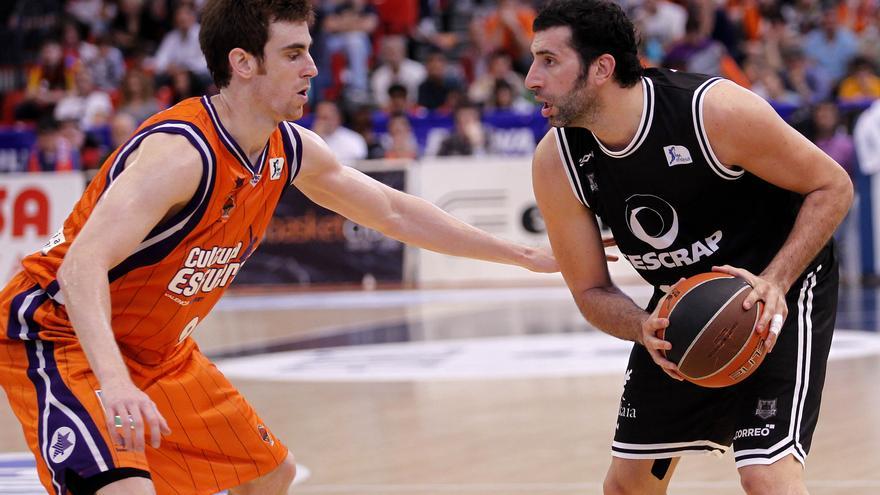 The Spanish forward Víctor Claver, 32 years old and 2.08 meters, returns to Valencia Basket after terminating his contract with Barça and will sign as a 'taronja' for the next four seasons, in a homecoming that has been waiting for years.
"Valencia Basket has reached an agreement to incorporate Spanish international forward Victor Claver into its first men's squad for the next three seasons, until June 30, 2024," announced the 'taronja' club.
Claver, after disassociating himself from Barça, team with which last season they were champions of the Endesa League and the Copa del Rey and finalist in the Turkish Airlines Euroleague and where he has been for the last five seasons, he returns to La Fonteta until 2024.
Formed in the Valencia Basket quarry since the cadet category in 2003, Claver made his professional debut in the first team in October 2006 and played a total of 241 games in six seasons, lifting the EuroCup title in 2010, before leaving the Taronja team discipline in the summer of 2012 to become the first Valencian to play in the NBA.
His most successful season as 'taronja', in his first stage at the club, was 2009-10, when he became a key player (8.2 points, 4.7 rebounds and a PIR of 9.5 in Liga Endesa) and He made his debut as captain to lift the 2010 EuroCup title, after winning the final in Vitoria at ALBA Berlin.
But It was in the 2010-11 season that he continued to gain in importance in returning to the top continental competition and performed the best numbers of his career (11 points, 4.4 rebounds and a PIR of 12 in the ACB and 10.9 points, 4.9 rebounds and a PIR of 12.1 in European competition) despite an injury that prevented him from reaching the quarterfinals of the Euroleague.
After leaving the club in 2012, he spent three seasons in the NBA, mostly with the Portland Trail Blazers and also with the Denver Nuggets, with 80 games played in total. After leaving the NBA, he returned to Europe with Khimki Moscow and also played for Lokomotiv Kuban, before signing in 2016 for Barça, a team in which he has been for the last five seasons before returning home to La Fonteta.