Victims of clerical pederasty get off the commission of the Ombudsman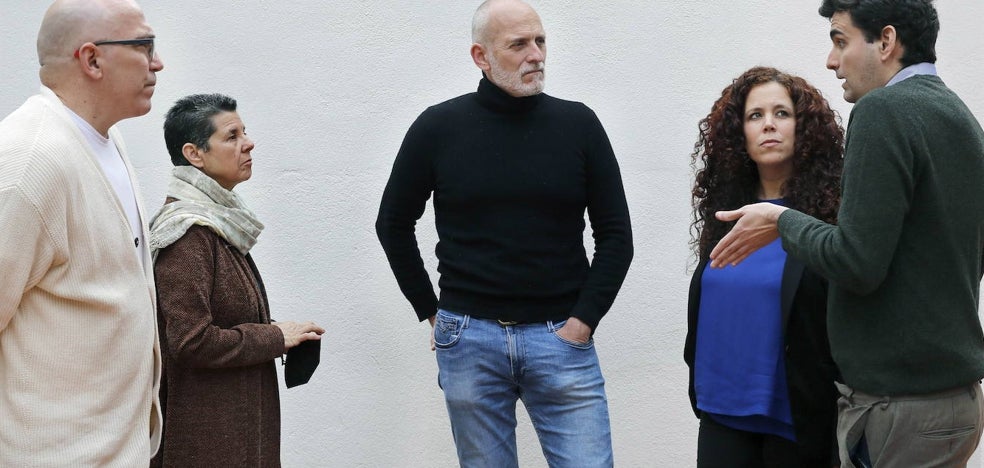 They allege that it lacks the powers to call leaders of the Episcopal Conference to testify and access church archives
The writer Alejandro Palomas, Miguel Hurtado and other victims of sexual abuse within the Church, grouped around the new Tolerance 0 platform, announced this Thursday that they reject the commission led by the Ombudsman to investigate clerical pederasty. They argue that the body dependent on the institution headed by Ángel Gabilondo lacks "coercive powers" to call leaders of the Episcopal Conference to testify and access church archives.
The entity, which intends to be a pressure group rather than an association of victims, is committed to a more ambitious formula and aspires to the creation of a truth commission that independently investigates the sexual assaults of religious against children in the territory of Catalonia.
The activists denounce that, in 2019, the ecclesiastical hierarchy did not want to participate in the investigations promoted by the Síndic de Greuges of Catalonia. "We got off the train" of the commission led by the Ombudsman, "said Miguel Hurtado, a victim of abuse during his adolescence, when he was part of the group of 'scouts' of the Montserrat abbey. Tolerance 0 advocates a model that was carried out in Australia, that is, a commission endowed with extraordinary powers. "Not only do we want to know how many rotten apples there are, but also if the entire barrel has been rotten," added Hurtado.
Hurtado advocated that, given the refusal of Congress to approve a commission with extraordinary powers, the Generalitat assumes the commitment to create this body, whose scope of action should be limited to Catalonia. «It is not that we intend to boycott the commission of the Ombudsman, it is that we think that it is not the appropriate option. We have reiterated to the PSOE that it provide us with the technical legal report from which its proposal is based and we have not achieved it. Neither the forms nor the substance convince us, so ethically we cannot cooperate", argued Miguel Hurtado.
In the event that the initiative to set up a Catalan commission is approved, it would be necessary to modify article 502 of the Penal Code, with which the autonomous initiative law proposal should return to the Congress of Deputies, for its consideration.
A legal report, drawn up by Miguel Hurtado, provides for a calendar –not exceeding three years–, a budget of 17 million euros per year and a first proposal from experts. It proposes private and confidential hearings for the victims, public hearings for specific and far-reaching cases, such as that of Maristas or that of La Salle, and the investigation of canonical archives.
A large majority of the Congress of Deputies approved on March 10 commissioning the Ombudsman to create a commission of experts to investigate sexual abuse of minors committed by priests and people linked to the Church throughout Spain. Vox was the only force that avoided supporting the initiative.