Vicky Luengo: "If my character were a man, his ambition would not be judged"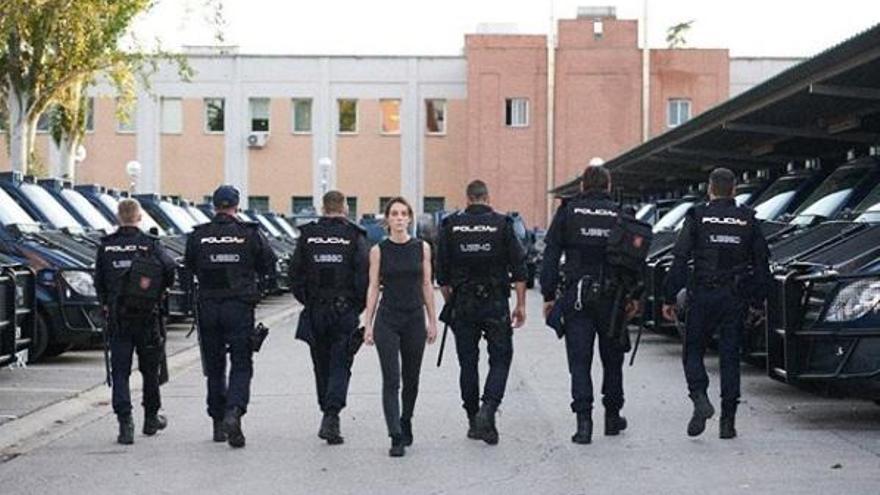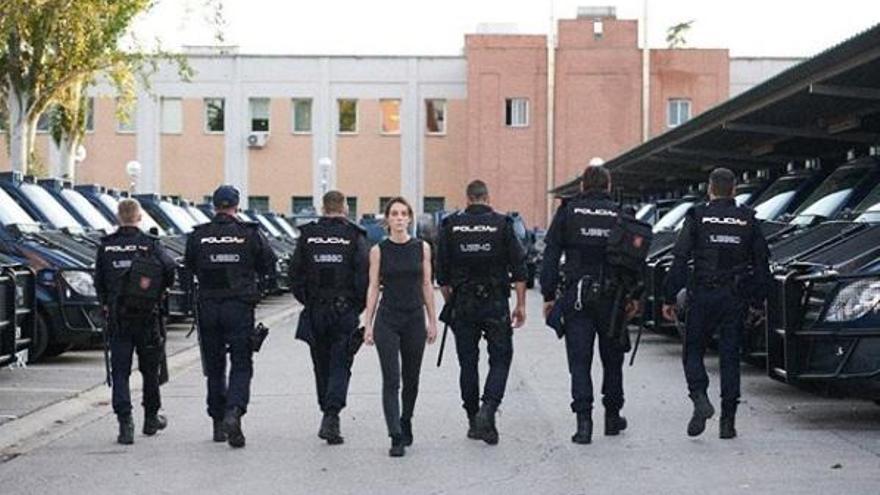 Vicky luengo talks to Efe about the "most important challenge" of his career, 'Anti-riot', a series by Rodrigo Sorogoyen in which he gives life to an Internal Affairs police who, despite be judged for having "high ambition", she continues her investigation and "does not rest until she gets what she believes to be true."
A few months ago, in full confinement, Vicky Luengo (Palma, 1990) spoke with Efe about "one of the most wonderful experiences" of her life, an "amazing" project -she said- directed by Rodrigo Sorogoyen in which she had "learned a lot and enjoyed like a dwarf." The actress He was talking about 'Anti-riot'.
A few days after the premiere of the series on Movistar + (October 16), Luengo talks again with Efe about this project, which he considers "the most important challenge" of his career and a opportunity to "eliminate prejudice" about the police and make the public reflect.
"'Anti-riot' is a fast-paced police thriller that is told from the point of view of the human lives of the characters involved," explains the actress, who plays Laia Urquijo, an Internal Affairs police officer who must "investigate whether there has been excessive violence or malpractice"by a group of riot police – played by Raúl Arévalo, Hovik Keuchkerian, Roberto Álamo, Álex García, Raúl Prieto and Patrick Criado – during an eviction in which one death occurs.
With corruption, political affairs and the exposure of certain social problems as backgroundIt is the human portrait, the "human lives" -as the actress explains- behind the helmets, protections and police uniforms, which really takes on importance in the series.
At this point, the actress emphasizes the work and construction of the character "regardless of whether it is a woman or a man" but rather to show the work of a "normal person", although -as an unfair reality- he recognizes that the character "would surely be much better off" if he were a man.
"Laia is a woman with great ambition, but with lots of positive ambition. Sometimes it is related to something negative and when ambition helps one grow professionally, without stepping on anyone, it is a very good thing, "explains the actress.
In terms of preparing the character, reading, contact with real policemen and physical training have been the keys to Luengo to build Laia: "I read many books, especially an essay by Jorge Cabezas called 'Internal Affairs' for be able to understand a little how the protocol really works and the day to day of the people who work in this unit. "
"I did physical preparation, which put us on the series itself, with a personal trainer and then the most I prepared it was through talking to someone who worked in Internal Affairs. It helped us a lot to eliminate many prejudices that we have about what we have seen in the series, "says the actress.
Regarding the filming, Luengo highlights the work "hand in hand" with the director and with Isabel Peña, scriptwriter of the series: "The key has been working hand in hand with Rodrigo and Isabel, understanding the character a lot, knowing what we wanted to have with him, do not judge him and try to generate a life as real as possible so that, at all times, you would believe what was happening in the sequence ".
That naturalness and that "life as real as possible" that Luengo talks about and that the viewer will be able to see from this Friday has its starting point in a Sorogoyen strategy during rehearsals: "He wouldn't let us join the riot squads and me because I wanted the moment of the interrogations to be real. I wanted to like we didn't really have confidence. "
With all these ingredients, the actress hopes that "the viewer see something that interests him, something that hooks him, that makes him consider things like what system we live in, how we live and how we judge what we live ", an objective of a series that, he emphasizes," does not try to position itself politically or morally ".
With this, Luengo's greatest desire is for the public to feel part of the story: "I would like the viewer to be hooked, to empathize, to sometimes hate, sometimes cheer up the character and that it was traveling with them through this series that it really is a fast-paced thing that keeps you glued to the screen. "