Vicente Vallés criticizes Ayuso for the position of Toni Cantó: "What is known as a chiringuito"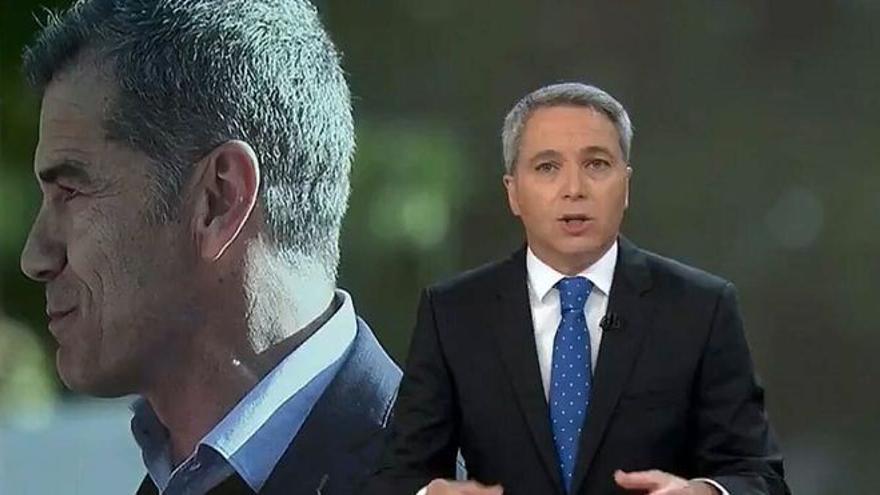 Just a few months ago, Toni Cantó came out of Citizens after the electoral bump of the formation and announced his departure from politics. However, shortly after he disembarked in the Popular Party, where he already has a position in the Government of Isabel Díaz Ayuso: he will be in charge of the call 'Spanish Office', a new organization created by the president of the Community of Madrid.
This will depend on the Ministry of Culture, Tourism and Sports and will aim to "promote Spanish". The announcement has raised blisters and has caused numerous criticisms of the former Citizen and Ayuso. Such is the case of Vicente Vallés, who on this occasion harshly criticized the popular.
"Toni Cantó decided a few weeks ago to leave Ciudadanos. He approached the PP until being part of the list of Isabel Díaz Ayuso for the May 4 elections, although the courts did not allow it as they did not meet all the requirements, "began the presenter, who usually makes this type of analysis in his newscast.
"He sang was off the hook, but today the PP has found a hole for him as a reward. In fact, it has created a space specifically for Cantó, an office that did not exist", he affirmed." Ayuso has launched a new position to promote Madrid as the European capital of the Spanish language, "and he added sarcastically:" As if such a thing were necessary. "The presenter of 'Antena 3 Noticias' was not cut off : "It is what in politics is usually known as a chiringuito".