Vestager urges to make "the necessary reforms in public administrations" for its digitization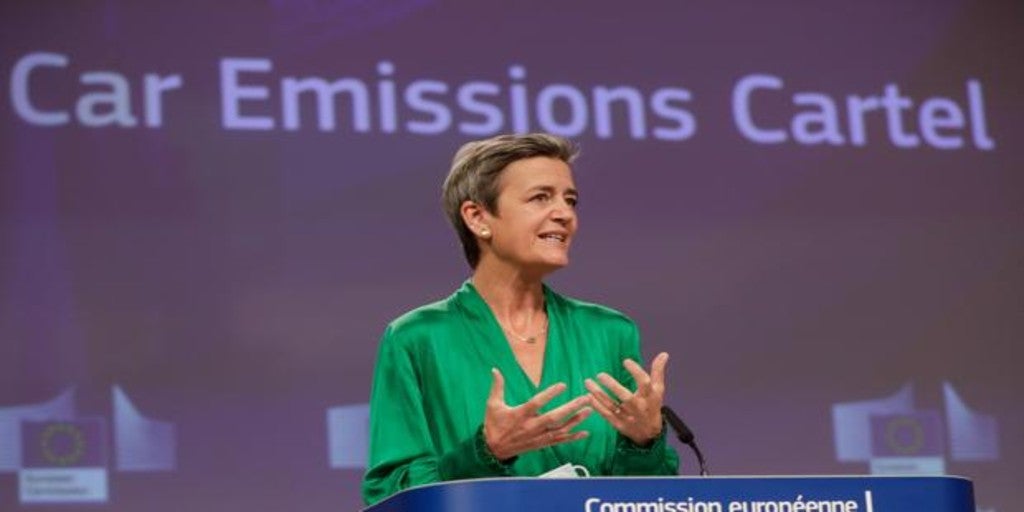 Madrid
Updated:
Keep

The Vice-President of the European Commission and Commissioner for Competition, Margrethe vestager, recalled during his speech from Brussels at the 'Digitales Summit 2021' that "the Recovery Plan Spanish not only money but make the necessary reforms in public administrations "in reference to advancing digitization in this area and ensuring that all services are 100% online by 2030.
In this sense, the Brussels representative highlighted that in its Recovery Plan Spain dedicates 28% of the new European aid to digitization. «There is no recovery without digital technologies, we must tell citizens that it is essential for their prosperity and that it only makes sense for a greener, more inclusive and more resilient society, "said Vestager, who believes that measures must be taken in the areas of digital skills, infrastructure, digitization of public services and companies. In this line, he stressed that Spain is being a "pioneer" in the field of digital rights with a specific document and recalled that they have proposed a series of principles to have the same rights online and offline.
The Vice President and Commissioner for Competition of the European Commission also highlighted that Spain dedicates some 3,600 million euros and pointed out that Europe seeks to reach 20 million digital experts "with a better gender balance" and that it expects that, in 10 years, "all Spanish households will be covered by one gigabyte connections."
In this sense, he believes that it is "key" that Spain dedicates up to 3,000 million to the digital transformation of SMEs and believes that the country can "play a key role », since the representative of Brussels has added that it has been established that at least 75% of European companies including SMEs accept digital tools.
People need to trust digital technologies to serve them, control, having same rights online and offline, pioneer Spain with a bill of rights, we also proposed a series of digital principles, Europe has everything it needs but it will need help from all
CEO Vodafone: competition and taxes
For his part, CEO of Vodafone Spain Colman Deegan, has been optimistic about the future and highlighted the operator's commitment to the country with the new technology center that is being installed in Malaga. However, the top executive has considered that there is a need for "an appropriate balance between having healthy competition to provide good services to citizens and maintain the forefront of technology. In his opinion, to achieve this it is necessary to "invest more in the 5G spectrum and, as a sector, generate the necessary income to continue investing."
Deegan has found that European funds are "a unique opportunity" and found that it has "Understood" the relevance of the telecommunications sector. However, he regretted that "Spain has the telco sector with the biggest friends in Europe" and bet on "greater efficiency" through the sharing of infrastructures.