Verstappen, again the fastest in the last trial before qualifying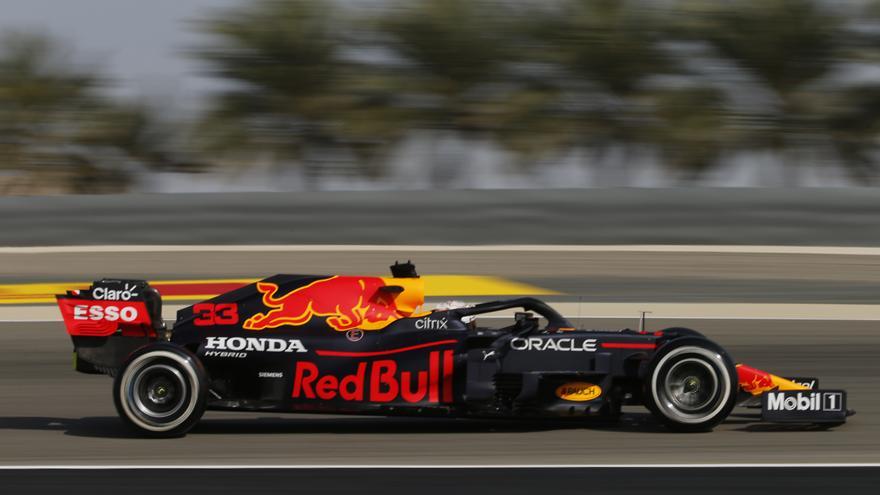 The Dutch pilot Max verstappen (Red Bull) he was the fastest again in the last rehearsal before of the classification of the Bahrain Grand Prix, with a best time of 1: 30.577, being 0.7 seconds faster than the current champion, the British Lewis Hamilton (Mercedes).
Verstappen prevailed in the qualifying simulation that many of the favorite drivers did in the last ten minutes of this practice session, and not only was his time noticeably better than Hamilton's, but he also got a second out of third, the French Pierre Gasly (Alpha Tauri), and 1.27 seconds to the other Mercedes, that of the Finn Valtteri Bottas.
The Mexican Sergio Pérez (Red Bull), the Spaniard Carlos Sainz (Ferrari), who was the only one to record his best time on medium tires – slower, which would give him room for improvement -, the Finn Kimi Raikkonen (Alfa Romeo), the Frenchman Esteban Ocon (Alpine), the Canadian Lance Stroll (Aston Martin) and Australian Daniel Ricciardo (McLaren) completed the top ten records.
In them the absence of the McLaren of the British Lando Norris surprises, who probably did not rehearse his best lap, since he was sixteenth while yesterday he had been among the best, nor did the Monegasque Charles Leclerc (Ferrari), eleventh, and like his partner Sainz without using the soft tire.
The Spanish Fernando Alonso (Alpine), who is experiencing his return to Formula One this weekend after a two-year absence, he obtained the fifteenth fastest time, 2.24 seconds behind the best time.
The session, contested with suffocating conditions -38 degrees Celsius- that will not be found in the classification of the night and with a wind that is expected to increase It started with a lot of grip problems for all the vehicles, from the sand blown by the wind onto the track.
Bottas got off track
Not even the Mercedes were spared from the difficulties, with Bottas going off track, followed by Leclerc – "The grip is incredibly low," complained the Monegasque from Ferrari-, the German Mick Schumacher (Haas) or Norris.
Once they were overcoming those difficulties, Sainz set the first half (1: 33.931), which Hamilton quickly surpassed, but which Verstappen won again, 2.8 tenths faster. Even so, a surprising Gasly passed them all, before the fast lap tests began.
In the absence of the last 20, the qualification tests began. Carlos Sainz set the first fastest time on the medium tire, but was quickly improved by Bottas and Hamilton, both on the soft tire, faster with a best time of 1: 31.316.
In the last ten minutes it was Verstappen who set the fastest time sector after sector and ended up setting the final record of 1: 30.577, 0.7 seconds better than Hamilton and a warning for tonight's qualifying.