Verónica Forqué, the Almodóvar girl who stood up to 'Masterchef'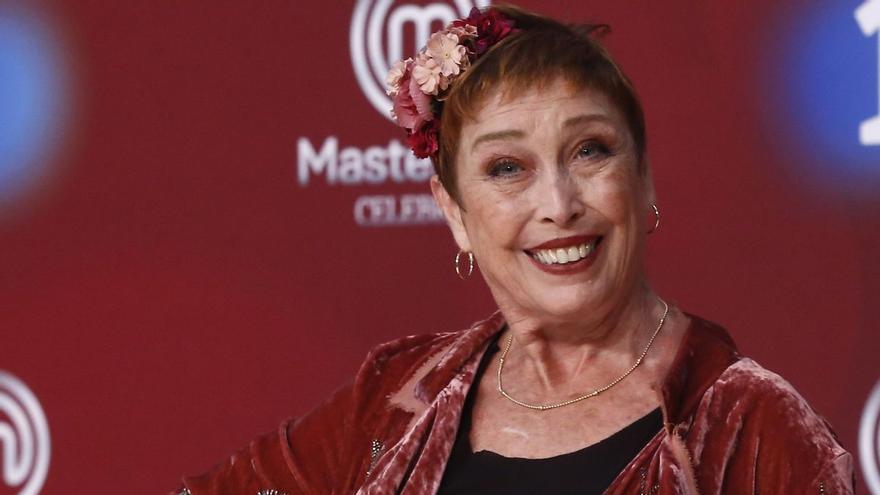 As sources close to the investigation have reported, a person called 112 at 12:49 hours to report a suicide attempt in a house located on Víctor de la Serna street. So far, toilets from Summa 112 have been displaced, who have only been able to confirm the death. "I do not have good news. I'm not feeling well, I'm exhausted. I have fought 10 weeks, one of the best experiences of my life. You know boss that I am very fighter and I am learning a lot. I'm having a good time and what a pity I feel for not being able to measure up but it is that no body, my body cannot. I'll be back when I'm good, "the actress explained just a few weeks ago to viewers of 'Masterchef Celebrity'. Her participation in the TVE contest had put her on the front page again, starring in some of the most iconic moments of the edition. However, hardly waiting for it, he decided to leave for health reasons.
An episode that the interpreter lived a few years before in a very intense way: in 2014, was plunged into deep sadness after the death of her only brother, the film director Álvaro Forqué, and the abrupt separation of the father from his daughter, Manuel Ibarra. This led him to lose more than ten kilos. But, above all, his smile. The same one that, many other times, had made 21 plays, 41 films and 22 series shine.
His passion for art came to him very soon. The director's daughter Jose Maria Forqué and the writer Carmen Vazquez-Vigo he picked up the family witness at a very young age and climbed onto the boards held by his parents. In fact, his first roles came thanks to them ('A different ... couple', 'Madrid', 'Costa Fleming', 'The second power'). However, it quickly began to attract the attention of directors of the stature of Antonio Mercero ('Daddy's war'), Carlos Saura ('Blindfolded'), Pedro Almodovar ('Matador') or Jose Luis Garcia ('The trout'). And so, little by little, a little hole was forged in the comedy that catapulted it to its first awards: already in 1985, it won the Fotogramas de Plata for the series 'Broken plates', from Carlos Serrano. And, the following year, he already won the Goya (for 'El año de las Luces', by Fernando Trueba) and the ACE (for 'What have I done to deserve this?', By Pedro Almodóvar). As a curiosity, she was the first actress to achieve two big heads in the same ceremony. It happened in 1987, thanks to his starring role in 'La vida Alegre 'and its supporting role in Moros y Cristianos. A milestone that has not been repeated until 2016 with Emma Suárez.