Verónica Forqué puzzles as captain in 'Masterchef Celebrity': "Shut up! Pay attention to me!"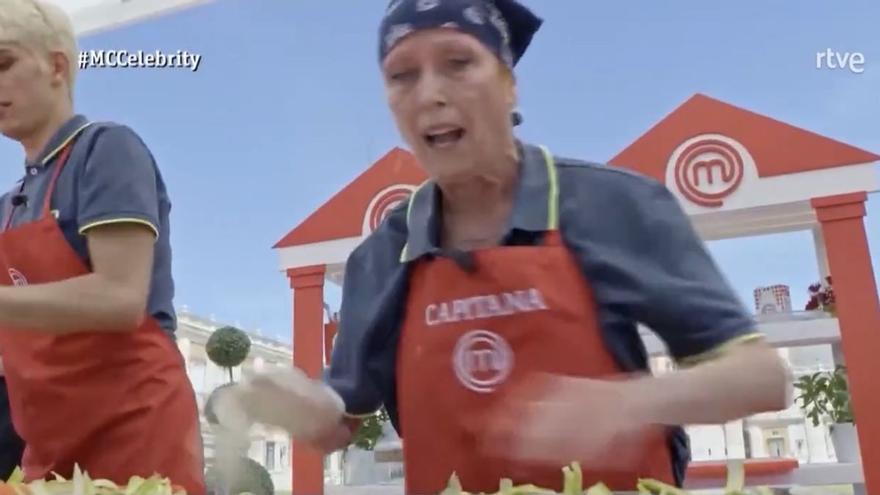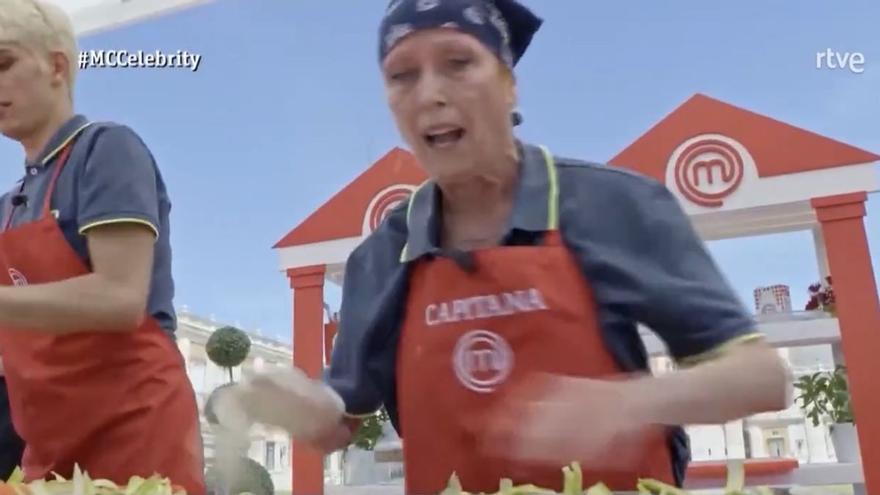 The second program of 'Masterchef Celebrity 6' had a clear protagonist: Verónica Forqué. The actress turned the spotlight on her for her crazy attitude during the outdoor test, in which she had the opportunity to be captain. Forqué puzzled his companions and also the spectators with his orders and his constant anger.
Verónica and Victoria Abril were the best valued in the first test, so they were chosen to lead each of the teams. While Abril knew how to organize her group well, in Forqué's case everything was chaos. "Come on! Come on! More paper!", demanded at one point to dry the vegetables. At one point, Miki Nadal showed her his tiredness, to which she responded in English with a "Shut up!" ("Shut!").
Samantha Hudson willingly asked if she could help him with something, to which she replied: "Do not yell at me". "You shut up, you work quietly"she released him. On the other hand, the judges gave the captains a black apron that they had to give to a person from their teams. While Victoria Abril put it on herself, thus stopping cooking during the rest of the test, Forqué did not hesitate to give it to Eduardo Navarrete.
He, who contemplated the cooking, also despaired with his partner, who kept asking for "more paper" while he threw the vegetables on the ground: "Relax, Vero, my life, you're messing it up brown". Finally, the red team lost the test and Verónica acknowledged having been "hateful, unfriendly and a bad person". "I was more an unbearable fucking than a captain," she admitted very sincerely, while the rest of the team finally made fun of her outbursts, which also aroused laughter on social networks.