Verónica Forqué explodes against 'Viva la vida' at the airport after losing her receipt to travel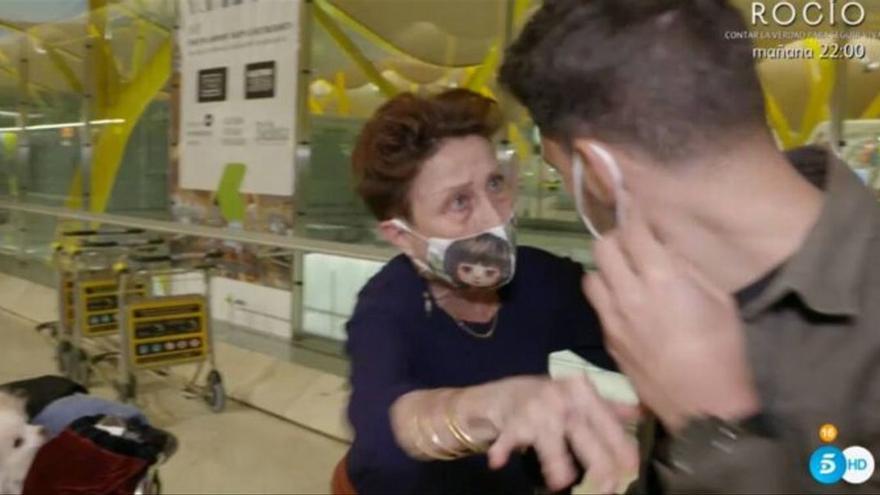 Verónica Forqué has been the protagonist of a so tense moment as a comedian at the Madrid-Barajas airport when a reporter from 'Viva la vida' has approached him to ask him some questions. The actress was going to take a plane to the Canary Islands and the cameras caught her by surprise, a fact to which she did not react very well: "No, no. This is not the time. Go away (go away)" he said to the reporter in an annoying way when he approached her next to the camera. The journalist wanted to ask him some questions but was curt: "This is not the time, do you understand Spanish?", while pushing him to leave. Despite his bad initial forms, he wanted to justify himself by saying that: "I get like this because I have a lot of problems with tickets. Leave me alone. Don't bother me."
Somewhat later and much calmer, it was Forqué herself who approached the reporter to apologize and explain what had happened.
"My bad mood is over. What a bad time. I don't have the paper to let me fly. There are some very cute and this is very cute too, but they are very stiff. Of course, they do well, so that we do not get angry all over the world, "he said in reference to the police officers.
Verónica said that she was waiting for her representative to send her the receipt to be able to travel, since the next day she had a play in Tenerife, something that finally happened: "That's it, I already have the piece of paper". Once the agents verified that everything was in order, the actress said goodbye to catch her flight.