Verónica Forqué: 10 things to know about the actress and controversial revelation in 'Masterchef'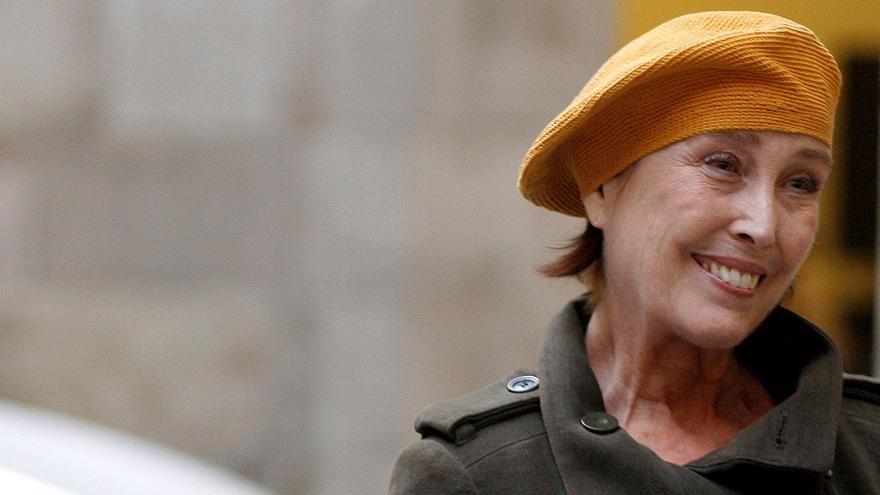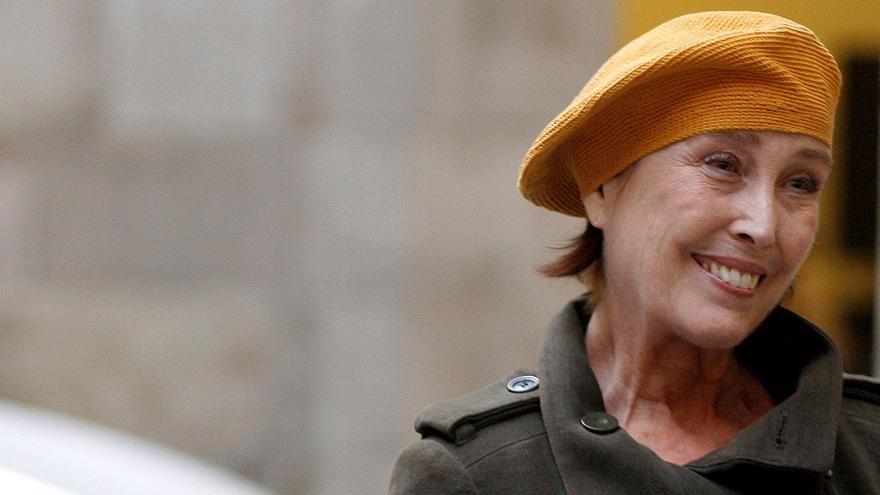 1. Art in the genes
He was born in 1955 into a family of artists: his father, José María Forqué, was a director and screenwriter; his mother, Carmen Vázquez-Vigo, Argentine writer of children's literature; his brother, Álvaro Forqué, who died in 2014, director; and his grandfather, José Vázquez-Vigo, musician and composer.
2. From Psychology to Dramatic Art
She began a career in Psychology, which never ended, although at 17 she was already studying Dramatic Art, supported by her mother, who always bet on her acting skills. He knew that his daughter had been born for the cinema and the theater.
3. Teen debut
I was not 18 when it was released in the cinema, in 1972, in 'My dear young lady', directed by Jaime de Armiñán. And three years later in the theater with Núria Espert in 'Divinas Palabras'. Her path in the world of cinema continued hand in hand with her father, which for some years generated some suspicion in the sector for being considered a "daughter of".
4. Almodóvar and his head directors
Despite this, Pedro Almodóvar appreciated her talent and gave her her great opportunity playing a prostitute in 'What have I done to deserve this?'. It would be the springboard to fame. During more than 50 years of career, Verónica has worked with other great directors of the first rank such as Fernando Trueba or Fernando Colomo.
5. Making history at the Goya
Possessor of four Goya awards, Verónica Forqué was the first actress to achieve two in the same ceremony, on 1987: for the leading role in 'Joyful life'and as best supporting actress in'Moors and Christians'. A feat that would not be repeated until 29 years later with Emma Suárez.
6. Controversial and singular
Only a woman of her mood could go to collect the Max award for best theater actress as she did in the 2020 edition: with a black nipple print dress in the blouse and vaginas framed in triangles on the skirt, all complemented with a band that claimed the lack of racial diversity in the gala.
7. Eccentric and forceful
Behind her sweet face and her angelic smile hides a woman with a strong character who some colleagues have classified as an eccentric diva. Demanding, hard-working, intelligent and empathetic, in turn, although his histrionic personality has caused him some problems as a contestant on 'Masterchef Celebrity 6', where he has had a sounded hookup with David Bustamante.
8. Six months in the well
The darkest period of his life he went through in 2014, when their divorce from Manuel Iborra, 'Manolito', as she calls him, the father of her daughter María Clara, after 33 years together, and the premature death of her brother Álvaro, to whom she was very close. Plunged into a severe depression, Veronica hit rock bottom and disappeared from public life for six months, in which he lost 10 kilos.
9. Buddha & marijuana
One of the pillars to overcome adversity has been for her spirituality. Close to Buddhism, she has traveled seven times to participate in retreats in India, convinced that this philosophy of life helps her avoid suffering. Likewise, Verónica has confessed on occasion that she smokes marijuana.
10. Daughter with her genes
Veronica couldn't have a daughter with less charisma than hers. Maria Clara Iborra Forqué is a transgressive artist who is 31 years old, studied Fine Arts and, after starring in a controversial Loewe ad in 2012 with other "children of" that was branded as elitist, she became known under the stage name of 'Virgin Mary'. Like father Like Son.