Vera's family: "You have made our little girl's smile eternal"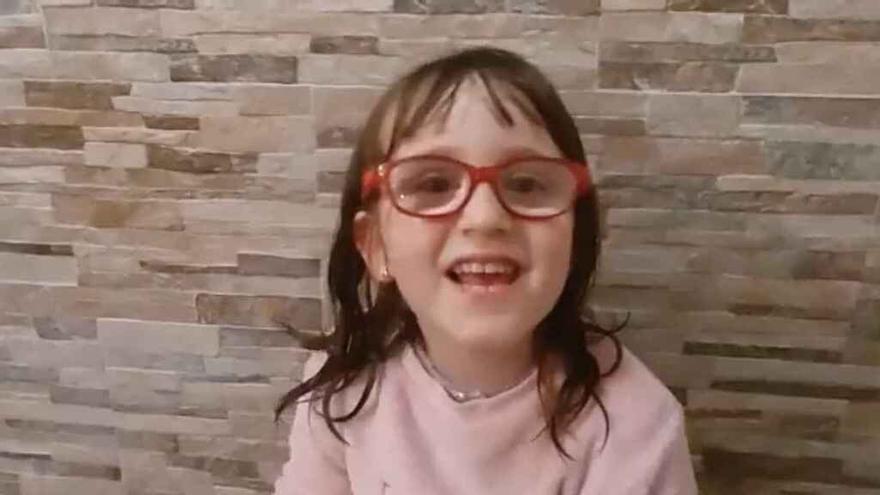 The family of Vera, the 4-year-old girl who died in the fair by Mislata, thanked the tributes and the love demonstrations throught social media. Especially, the gesture that two children's soccer teams have had, who have gone out to the field with pink balloons and a banner with the following message: "Vera is coming for you." The two teams have observed a minute of silence, after which they have released the balloons into the sky.
"Many thanks to everyone for the countless displays of affection. You have made our little Vera's smile eternal. Details like this touch our souls," the family said.
The tribute has been carried out by the Burjassot Soccer Club, a team to which a relative of Vera belongs. The children's team from Burjassot and the team from Sports Club El Rumbo de València.
"Today Infantil B had the most difficult game of the year and they faced it with overwhelming strength. They showed their support and affection to one of their teammates and reciprocated with a heartfelt tribute according to the circumstances. Thanks to Club Deportivo El Going to participate in this special day, they have played a great game. Pride for each and every one of the players".
Vera stayed Several days admitted in a very serious condition behind the accident recorded in a bouncy castle at the Mislata Christmas fair. The little girl, the second fatality in this incident after the death of another child under 8 years, had been hospitalized since January 4 in the ICU of the Clinical Hospital of Valencia.
Finally, the minor died on January 10. Her father shared a video of Vera singing a song from Christmas. "I say goodbye to the world in a tragic and unfair way," the family said next to the video of the little girl.