Venice Film Festival: Brad Pitt, only before the universe | Culture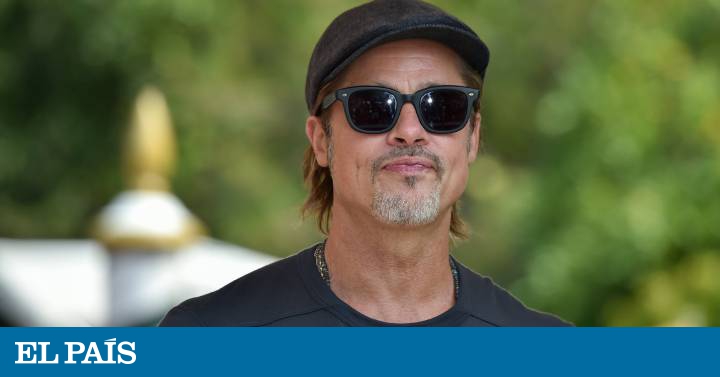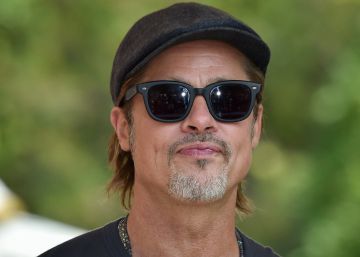 Among children of lost parents and marriages that have just ended, La Mostra de Venecia lay down Thursday on the analyst's couch. Although, to recover the joy, he had a waterfall of divos: Brad Pitt stars in the science fiction journey of Ad astra, by James Gray, which opens on September 20 in Spain. Scarlett Johansson and Adam Driver face the pure and harsh reality of A Marriage Story, by Noah Baumbach, which will be seen in December on Netflix. A worthy film and a remarkable one. And a suspicion: there are few media such as cinema to share the scratches of life.
Not for nothing, both films are very personal. Every morning the director of Ad astra He sent his friend Pitt an email telling him about a wound from the past. From there, both worked on the isolation and uncertainty that the character should feel in his sidereal journey. Y A Marriage Story It is neither more nor less than the separation between Baumbach and actress Jennifer Jason Leigh, novel and enriched with the experience of others. Because Johansson already has two failed marriages behind him and the filmmaker also pulled memories of the divorce of his parents and several friends. "It is very intimate to talk about this work. It contains a lot of all of us, "said the actress before the press.
Hurt Humans
One day, Roy's father disappeared among the stars. Although, deep down, I had never been. The famous astronaut H. Clifford McBride did not have time for his family: if he wanted to go beyond, he could not stop nearby. Roy was told that he had died. And yet, now that he is 55 years old and also works as a space navigator, it turns out that he may be alive. Of course, the answer is on the other side of the universe.
Nicole and Charlie also abandoned something painful: love. Or maybe not. Because he is still able to fill two pages with what he loves about his wife: he always listens, makes splendid gifts and his strong arms can with the lid of any boat. She loves that her husband knows how to create a family feeling in his surroundings and be a wonderful father. However, it is not enough. No longer. Because the list of virtues is an exercise that their therapist asked for: Nicole and Charlie have started the process to divorce.
With such emotional material at play, the conferences at La Mostra started with two great applause, namely if they were liberating. Pitt's was even preceded by a shout that someone could not contain: the idol had arrived. Although it took little to get the inner worlds afloat. "As much as we hide it, we all drag our pains, wounds and regrets. And the definition of masculinity with which we grow up teaches us to be strong, never vulnerable. But that imposes barriers in the relationship with others and even with yourself. If I did not face it honestly, it would not be true for the public. , "Pitt said. "A story and myth always begin in a personal microcosm," Gray added.
Hence Ad astra move away from the epic of space to look inside a man and his insecurities. It is inspired by The cDarkness of Darkness, Moby Dick or 2001: Odyssey in space, from Kubrick, to imagine how a human ant feels alone through the infinite. "It was the biggest challenge I faced. The narrative had to flow in a subtle and delicate way, it was essential to maintain balance, "Pitt said. And that is where the film achieves its greatest conquest: to spread the restlessness of a son who ventures light years away to discover who he is. Less round is the journey of its plot, which ends up trapped in some black hole.
The narrative thread of A Marriage StoryInstead, assault the soul. Even from its creators. "Sometimes, during filming, I needed to air and walk, it was very difficult for me to separate from those sequences," Baumbach acknowledged. Johansson said that he was just going through his separation when the director contacted her. "I drank a glass of wine and started complaining. He listened. At one point, he told me: 'This is a bit weird. You may not feel like doing it. The movie is about … a divorce, "recalled the actress. And the other protagonist, Adam Driver, reported that they constantly talked about the issues surrounding the film, "and that allows you to go deeper into it." The result is two outstanding performances and a story as delicate as it is devastating. His frames drink from Person, from Ingmar Bergman. But they contain much more: life.
A very imperfect candidate
Haifaa Al-Mansour has become accustomed to being the first. A film had never been shot in Saudi Arabia, until Green bike. Not even a woman had done it. From that, the country opened some rooms and even created a national institute to finance new works. And the first project that the Saudi Cinema Council has supported is, of course, Al-Mansour: The Perfect Candidate, which was presented this Thursday in Venice. Of course, there is a place where the filmmaker will have a much harder time in front of him: the medal winners.
The Perfect Candidate retells the story of a young woman's struggle against a system that corners her and no one. Something has changed in Saudi Arabia since Green bike: For that girl she was not allowed or pedaling, while Maryam drives her car and is a doctor. But the oppression is still there. More, since the protagonist decides to appear to the Municipal Council of her city. Men do not take it seriously. And most women don't even understand their intent. Unheard.
In this sense of helplessness, the film offers its best moments. But as in The green bicycle, the director tries to convince by accumulation of outrageous situations and inspiring phrases. "We must try," insists the protagonist. "I will show what I am made of," he adds. So many words, however, are left over. Discrimination already speaks for itself.