Vehicle sales are down 11%, the first drop in a month of July since 2012 | Economy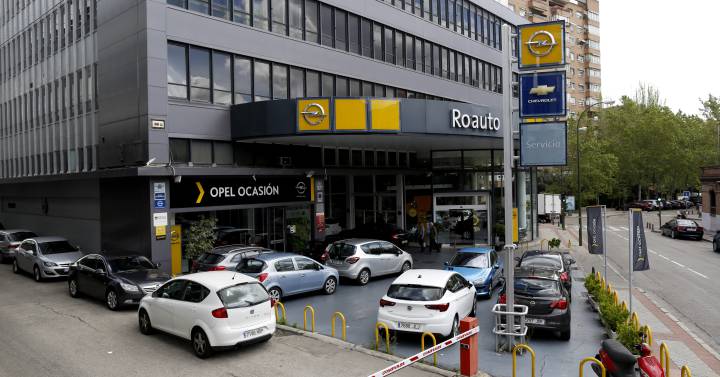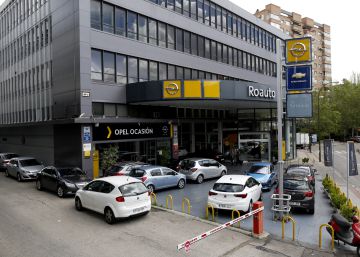 Vehicle brands integrated into the employer's Anfac and dealers and sellers grouped in Faconauto Y Ganvam They have once again demanded a crash plan from the Government that will stop the crash in car registration. The new alarm signal has arrived coinciding with the publication of data last month, when sales continued their fall at a rate of 11%. Since 2012, enrollments in July did not fall, traditionally a good month for the market thanks to the pull of private buyers and rental companies.
This was not the case, however, last July, when 116,686 passenger cars and SUVs were registered in Spain. The figure is far from the 131,182 of a year ago, a very good figure because a year ago brands and dealers were selling vehicles that were left out of the new emission regulations (the so-called WLTP) with great offers. In the same month of 2017, nearly 110,000 vehicles were sold.
"It is true that the fall in enrollment in July may be aggravated by its comparison with the same month of the previous year," acknowledges Noemí Navas, communication director of Anfac in a statement. In the same way his counterpart in Ganvam was referring. So far this year, registrations have fallen by 6.5%, to 809,159 vehicles. The sale of diesel vehicles has fallen by 30% compared to last year and now only represent 27.5% of the total. This collapse has made the registration of gasoline cars increased to 61.7%, although their sales have only grown by 3.1% between January and July.
From Faconauto it is affirmed that neither the good months for the market that June and July entail nor the promotions that the dealers have made have served to save the month. The concessionaire's employer assures that the crisis is "trustworthy", for the messages that have been launched from the Government, especially with reference to diesel, and the formation of a new Executive is demanded: "It is urgent that there is a Government that can lead the reforms that the sector needs, which would clarify the horizon and provide consumer security. "
"We must exercise responsibility to agree and move towards sustainable mobility in an orderly manner, with a national stimulus plan not linked to Budgets that begins by removing the most polluting vehicles without discriminating technologies without harming at the lowest income, "says Ganvam communication director Tania Puche.
The licensee of dealers expects that in August and September the evolution will change thanks to the new phase of the WLTP, which will leave other models out of regulation, which could force brands to make 15,000 self-registrations and try to market them through offers .
. (tagsToTranslate) sale (t) vehicle (t) get off (t) 11% (t) first (t) fall (t) July (t) 2012 (t) dealers (t) seller (t) claim (t) ) government (t) measure (t) stop (t) bad (t) data (t) enrollment



Source link