Vasile's unusual intervention in 'Everything is a lie' with a joke included Marhuenda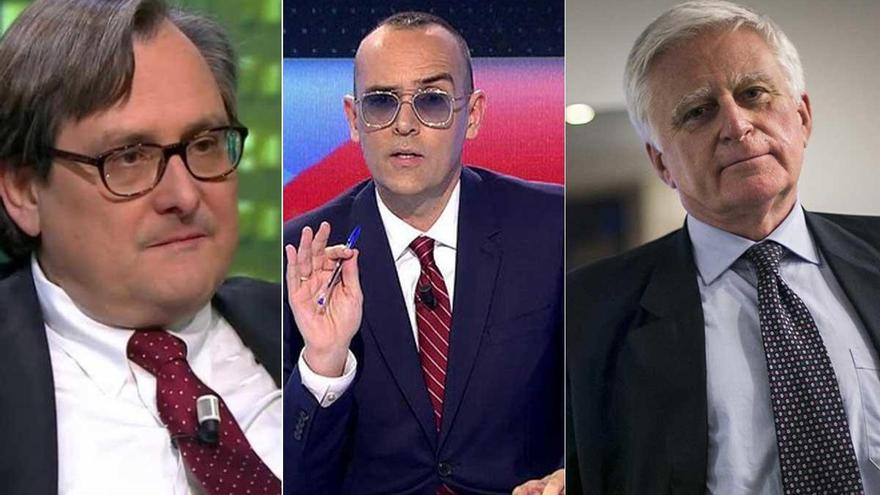 Last Wednesday, October 28, on the set of 'Everything is a lie' it was lived a most unusual moment. And it is that the CEO of Mediaset Spain, Paolo Vasile, broke his silence and appeared for the first time in a television program.
Vasile himself sent a short statement to Risto Mejide explaining the main activities of their day to day. The reason? A few words from Francisco Marhuenda that they have not sat at all well to the head of Mediaset.
And is that a reporter of the program had contacted the director of The reason to find out why your newspaper supposedly has not made the slightest mention of the controversial party of El Español in which politicians and businessmen met despite the recommendations that they themselves launch to society so that mass events are avoided.
"I have no opinion to give, I'm not going to get into the topic, I'm not interested"he said." I'm not going into these things. If anything call Vasile and let him tell you about his life Do you understand? I am not interested in this topic at all, okay? Thank you. Goodbye, "added the journalist, visibly upset.
It was then that the publicist asked the Mediaset delegate for "his life", as Marhuenda's dart said. "I am locked up at home, 14 hours sitting in front of the computer and with my square ass because the chair that my wife has put at my disposal is made of wood. I go out alone at night to walk the dog around 24 hours, if he wants to know more, give him my phone", the presenter has read, confirming that he had given Vasile's number to Marhuenda:" And from here, let them play. "