Vargas Llosa: "Books generate citizens with a critical spirit" | Culture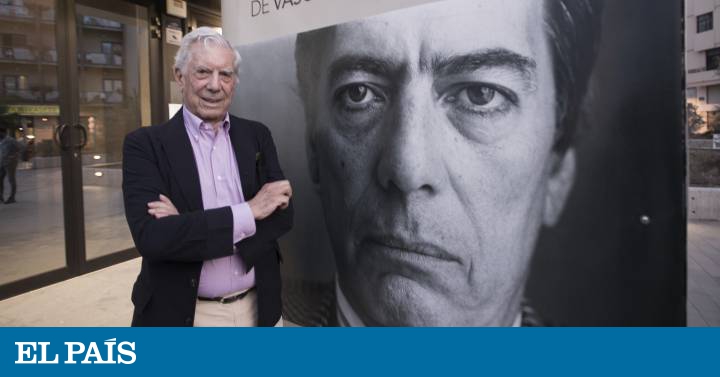 The two public interventions of Mario Vargas Llosa in the Hispanoamerican Writers Festival of Los Llanos de Aridane They were battle cards in favor of reading. Before the children who concentrated in the Canarian municipality to listen to the story of their story Fonchito and the moon (which staged the Colombian Paula Acuña) and before the adults who, presented by Juan Jesús Armas Marcelo, urged reading not to be deceived. He kept talking about that, hours later, with EL PAÍS. He was referring to the importance that entertainment has achieved over literature. "You cannot be denied quality. Entertainment is fun and easy to digest, but I don't think that, like literature, it forms ideal citizens for a democratic society. The books leave a much greater imprint; they generate citizens with a critical spirit and democracy cannot survive without a critical spirit ".
"Unfortunately," says the Nobel, "that spirit is being lost a lot in Europe: Brexit, the nationalist and independence movements in Spain, are fundamentally the product of inculturation, which has allowed these ideological deformations to acquire great prominence. That critical spirit is lost and has to do with a literature of pure entertainment, which no longer has the ability to keep alive the discontent with reality. "
He believes that Brexit looks like "a tragic series." "Nothing in history indicated that England could derive in that grotesque chauvinism. And Italy has been saved from a miracle, hopefully not momentary. The regrowths of frenetic nationalism are already in the most educated countries, such as Sweden or Switzerland. "
The author urges that "writers mobilize. They are morally obliged, for what literature has represented, to be aware of the drama we are living and to give literature again that critical presence that it has always had in the best times. "
He mobilized and 60 years ago he published Conversation in La Catedral. I was not aware of writing a political book. "I wanted to leave a literary testimony of the dictatorship of Odría. He was very badly received; To many people it seemed long, difficult. Now he has more readers than when he came out. I'm glad. It is the book that cost me the most work. He left a testimony that unfortunately speaks of such wounds suffered in each of the countries of America, with very few exceptions, of the ravages caused by a dictatorship. " The Nobel also pronounced on the best of contemporary literature. He put Leila Guerriero's nonfiction writing first. "Journalism of the good, denial of falsehoods, an extraordinary effort to tell the truth that literature means at the same time."
. (tagsToTranslate) vargas llosa the (t) book (t) generate (t) citizen (t) critical spirit (t) (t) brexit (t) independentista (t) be (t) product (t) uncultured (t) secure (t) nobel (t) palm



Source link