Vanesa Martín: "I have a need to live"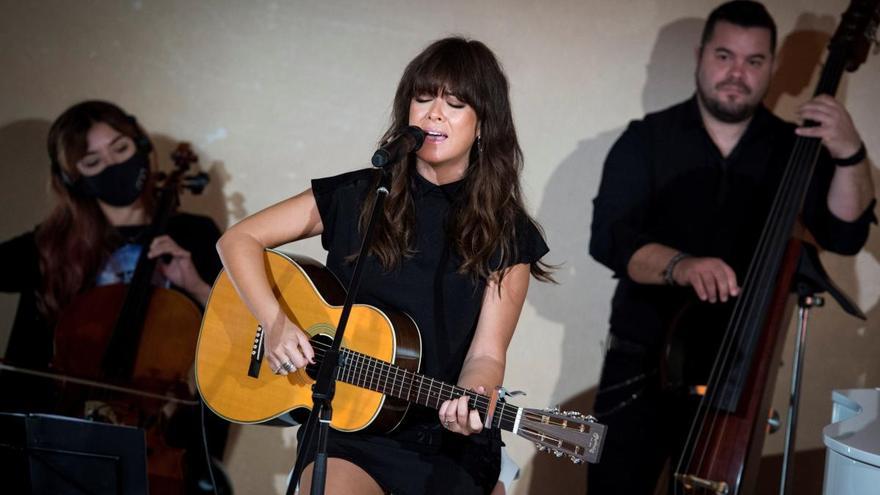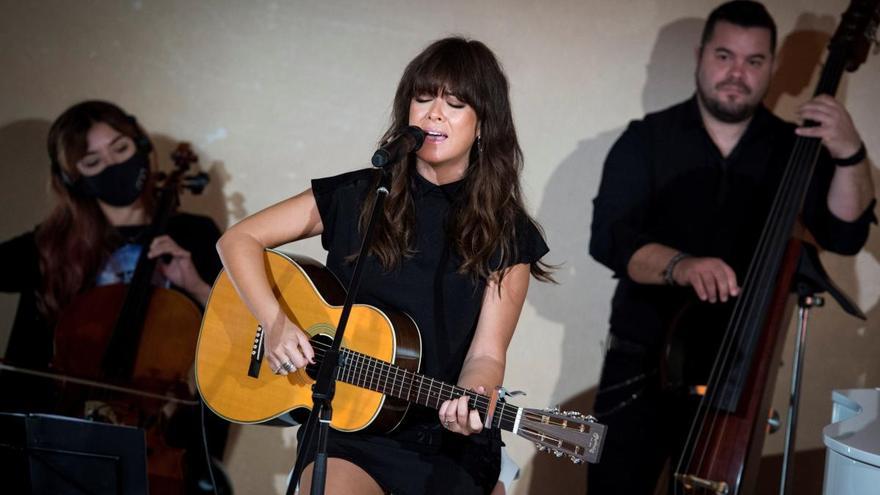 Seven is definitely a magic number, reflect Vanesa Martin Before the seventh studio album of his career, an unpredictable and supervening miracle that should not have arrived in 2020, but that was born "with emotions on the surface" in response to the past confinement.
"I need to live. My blood, my heart and my skin ask for it and that is reflected in this album ", has told the composer and interpreter from Malaga, one of the most commercially successful in Spain, before the publication this Friday of" Sietetimes si "( Warner Music).
This year, he explains then, he was going to dedicate it to rest, to be filled with experiences and "to be in the world." "I wanted to go to Puerto Rico, stay in Mexico for three months and another three in Miami and write there, making composition teams with people, arranging songs with different producers …", recalls Martín (Málaga, 1980) with resignation.
Fresh from a brief passage through the US in early March, the reality of the pandemic COVID-19 It became undeniable and, seeing how things were getting, he took the car and returned to his native Malaga, for what in principle "was going to be a week."
"I locked myself at home and, with emotion on my skin and that uncertainty, I began to write and write and play and play ", he tells about an album" one hundred percent malaguita, homemade and without any pressure or pretense, playing to see how it is ", gestated especially during confinement and checked in with two old acquaintances, producers José Marín and Tony Romero.
This is how the result is better understood, because "on the one hand it has a lot of privacy, a lot of emotion and mystery and, on the other, a need to expansion, freedom and flying, to squeeze every minute as if it were the last, because life when you least expect it does 'bang' ", he says.
This is evidenced by cathartic themes such as the single 'And flight', of the few songs that he had half outlined before the confinement ("He was born from a rush in full tour of 2019, to be able to continue growing," he reveals).
In other cuts he filters as his own moments and experiences of others, such as the discussion of a couple in a Dublin street (the initial 'Farewell and closure') or the story of overcoming Cisco, who suffered a spinal injury in a "snowboad accident ", at which point his partner, Raquel, became his legs ('Mortal jump').
"I always put my truth"
"I always put my truth and when people listen to songs like 'Eternal'He will realize why it is important to me, that he tries not to want to realize a love story that has died in your hands, to want to continue there, something that has happened to all of us, "he confesses.
Unlike the previous 'All the women that inhabit me' (2018), there is no fault between the emotions of this album. "I sent that downhill without brakes. Love cannot be forced", affirms the composer before an album in which "there is past, present and future, there is struggle and there is acceptance, because there is a lot of inner journey: what are we, How many of us are worth doing what we do … ".
Martín has rummaged through his notebooks to rescue issues that had remained pending to be addressed in other albums and also new styles that he approached naturally, such as the "funky" touch of 'You don't have to take care of me', the country of 'Everything changes' or that swing of the old ballads of 'Six doors'.
"With this record I say yes to music seven times, to get back on stage every night, to my family, to my surroundings, to love without prejudice and with the greatest freedom, to want to improve in each step and to enjoy it as if it were the last thing I do ", concludes who will be the protagonist from one of TVE's Christmas specials.
Aware that they are uncertain times for live musicYou are already planning to start the album presentation tour at the end of March or the beginning of April. "I'm going to rehearse with my musicians and have everything planned," he says before a work that, even having been born in these times, "is focused one hundred percent live" to give people "a roll of life."