Valles and history: nobody in the 73 years of UD started the season with four clean sheets in a row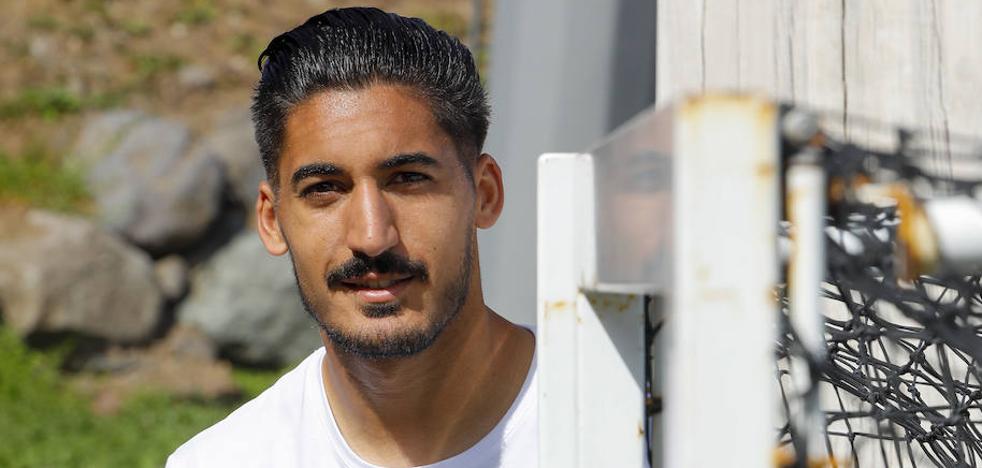 football
The Sevillian has not conceded for three consecutive days and if on Saturday, against Alavés, he seals his mark, he will become the first to achieve it
The record that Álvaro Valles has achieved keeping a clean sheet in the first three days of the championship refers, directly, to the whopping 27 years back, when, at the start of the 1995-96 campaign, that UD coached in Segunda B by
Pacuco Rosalesand who would end up starring in one of the most celebrated promotions in history, traced that record.
Manolo López, today General Director of Sports of the Government of the Canary Islands, was then the starting goalkeeper who drew this sequence that is news today. A 0-5 win over Gáldar, another win over Móstoles (4-0) and a narrow win in Madrid against Santa Ana (0-1) marks the precedent for Valles' run, who hasn't had to pick up a ball of their net, consecutively, against Zaragoza (0-0), Málaga (0-4) and Andorra (2-0).
But if it is already meritorious that Valles has made a place in history for his record, unpublished in this century, it will be even more so
if next Saturday, in the visit to Alavés in Mendizorroza (1:00 p.m.) he is able to seal his mark again, because he would become the first goalkeeper in the entity's 73 years of life to achieve this figure at the start of a calendar. An incentive, without a doubt, colossal, for the Sevillian goalkeeper, indisputable under the sticks and enlarged by his interventions.
In each of the disputed days he has appeared in the photo for stops that have avoided greater evils.
above illustrious

Manolo López, in the aforementioned 1995-96 season, came to receive the first goal in the 72nd minute of the fourth day and against Ourense. Already on his day he was the benchmark in this defensive chapter and was about to complete four games with this parameter.
Before, not even legendary names like Pepín, Betancort or Carnevali could match him in this data. And later, other illustrious internationals such as Cicovic or Nacho González did not succeed either, which helps to illustrate the complexity of the matter. Valles, perhaps unexpectedly, is about to write a new page and, if certified, will place him at the top of the specialists in his guild who have passed through UD. And most importantly, it would guarantee a positive result for the team now that they have moved to the top of the table.