Valladolid reacts to leave Osasuna in relegation places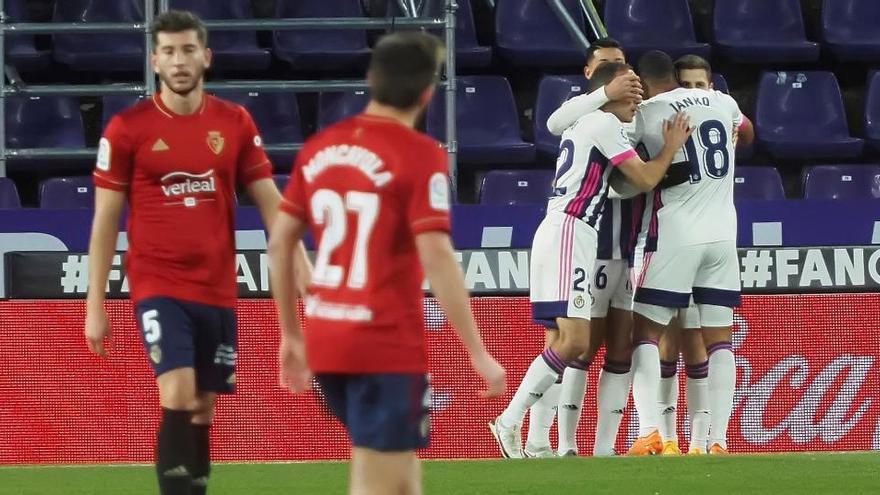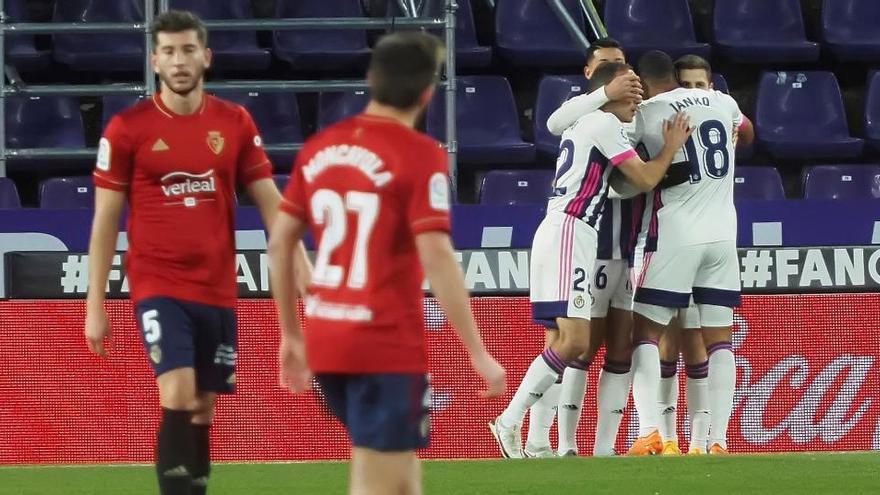 The Israeli striker Shon weissman took advantage of the ownership in the Valladolid, as a substitute for Guardiola at the attack point, and, with two goals, gave the victory to his team this Saturday in an intense duel against Osasuna (3-2).
The rojillos came out to press, but the local team was not surprised and tried to control the ball to prevent the rival from taking the reins of the game. And not only that, but took advantage of the first scoring opportunity to open the scoring, with Weissman leading the way.
Janko put speed down the right wing to pass Óscar Plano, who crossed to a Weissman, who, after a reverse, got rid of David García to place the ball, with courage and security, to the right of Sergio Herrera. 1-0 for Real Valladolid and more tension for the Navarrese.
But it was not noticed, and they maintained the intensity in search of the tie, which would achieve in minute 27, after a colossal and incomprehensible defensive failure by the locals, which left Budimir and he surpassed Masip without any difficulty, with a header next to a stick.
The feeling was of visiting domain, against a rival who was blocked after returning equality to the scoreboard and who could not get past the center of the field, since their main task was to prevent the push of the rojillos from being transformed into a new goal before the break. They couldn't get it, since Roberto Torres took advantage of another local defensive error to give his team an advantage.
In the second half, Real Valladolid came out ready to resume the good pathor, knowing the importance of continuing to add. And that fight obtained its reward in the form of a penalty, the one that Sergio Herrera committed on Joaquín, after overwhelming him when trying to clear a corner and that was in charge of transforming, with solvency, Orellana.
The rhythm increased in the game of both teams and the match was opened to all possibilities, since both Osasuna, through Calleri, whose header was stopped by Masip, and Valladolid, with a great shot by Marcos André that stopped Sergio Herrera, were able to expand their income.
But It would be Weissman who, again, turned the scoreboard around, with a measured header that gave the Navarrese goal no option, after a great play by Hervías, whose presence on the pitch, replacing Janko, was immediately noticed.
Osasuna turned to the maximum to scratch at least one point and could do it, if it were not for the fact that Calleri's shot, before a bad start from Masip, went to the left of the local goal and Valladolid takes a break with respect to the relegation zone.
3 – Real Valladolid: Masip; Janko (Hervías, m.64), Joaquín, Bruno, Nacho; Orellana (Jota, m.74), Alcaraz (San Emeterio, m.84), Roque Mesa (Kike Pérez, m.74), Óscar Plano; Marcos André, Weissman (Javi Sánchez, m.84).
2 – CA Osasuna: Sergio Herrera; Nacho Vidal (Darko, m.82), David García, Aridane, Juan Cruz (Enric Gallego, m.82); Oier (Iñigo Pérez, m.90), Moncayola, Roberto Torres, Rubén García (Kike Barja, m.90); Calleri, Budimir.
Goals: 1-0, m.6: Weissman. 1-1, m.27: Budimir. 1-2, m.43: Roberto Torres. 2-2, m.55: Orellana, from a penalty. 3-2, m.75: Weissman.
Referee: Adrián Cordero Vega. He showed yellow cardboard to Roque Mesa (m.24), Alcaraz (m.44), Weissman (m.84) and Kike Pérez (m.90), from Real Valladolid; and to Aridane (m.11), Moncayola (m.66), Nacho Vidal (m.71), Budimir (m.80) and Calleri (m.82), from Osasuna.
Incidents: Match corresponding to the thirteenth day of LaLiga Santander played at the José Zorrilla stadium without an audience.