Valladolid, Marcelo's possible destination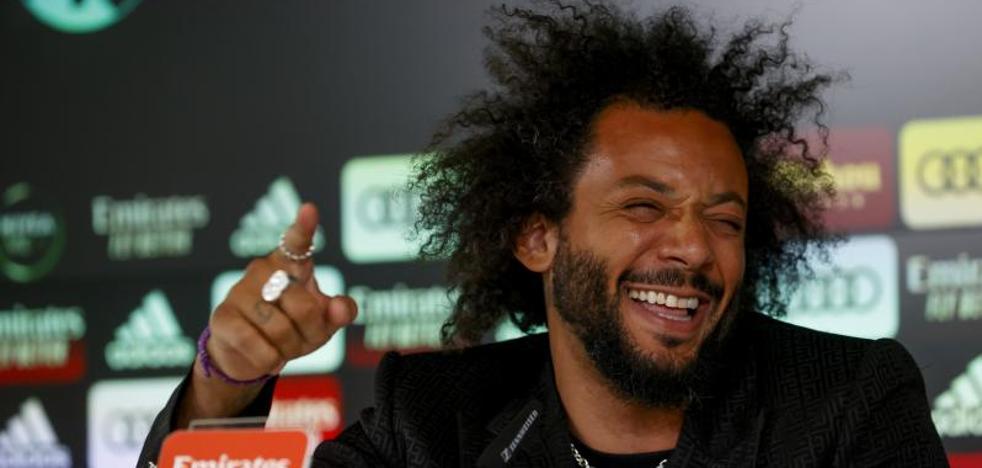 Market
The most successful player in the history of Real Madrid intends to remain active after saying goodbye to Chamartín and does not rule out continuing in the League, with the option of the club chaired by his compatriot Ronaldo
Marcelo is already Real Madrid history, but his career in the League may not have come to an end. Brazilian left back
he said goodbye officially yesterday from the white club after 15 and a half seasons and a brilliant career behind him in which he has lifted 25 titles. When questioned by the media regarding his future, the 34-year-old soccer player said: "Keep playing because I think I can continue. And if I play against Madrid there is no problem, because my feeling is there and because I am a professional.
The carioca does not rule out continuing in the League and one of his options for the future is Real Valladolid. "There is an option that is Valladolid, but he hasn't made a decision yet," he advanced in Cope's 'El Partidazo'. Marcelo has a son playing in the Real Madrid academy and he would like to be close to the family while continuing his sports career.
Marcelo and Ronaldo, current president of Valladolid, briefly met in Madrid. In fact, the left-back made his debut against Deportivo de La Coruña on January 7, 2007, which was curiously the last time Ronaldo wore the white jersey before leaving for Milan.