Valerio proposes that the Toledo Pact not start from scratch and start from what was done in the previous legislature | Economy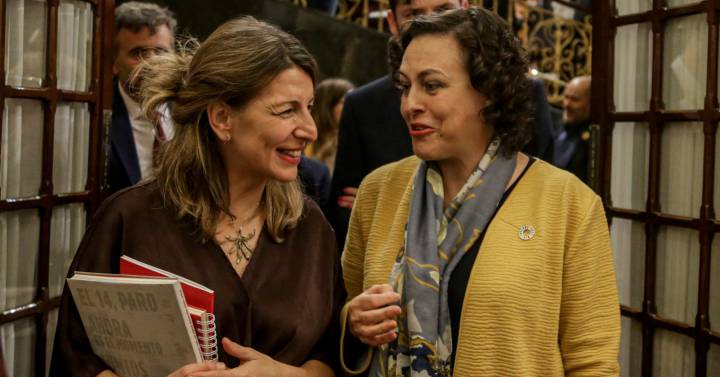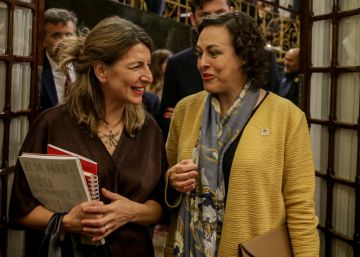 The former Minister of Labor and Social Security, Magdalena Valerio, has been elected this Thursday new president of the Toledo Pact commission. In her speech, the socialist has proposed to the deputies that make up this parliamentary body that addresses pension reforms that do not start from scratch, that take advantage of the work done in the four previous legislatures (two of them failed), and resume things where they stayed, in the draft that was about to close a year ago, just when the elections of April 28 were called.
"The agreement was quite ready for sentencing", he said in his speech, once he has confirmed his appointment as president, agreed by the PSOE with several groups of the chamber, including the PP. "Those jobs can be recovered and not start from scratch. There have been 150 expert appearances. We are talking about renewing some recommendations that were approved in January 2011 and should have been renewed in January 2016, "he continued.
These works, as Valerio has pointed out, were about to crystallize in a draft with recommendations for an upcoming pension reform, but an agreement was not reached at the last minute. This was not possible, among other reasons, because of the opposition to the United Nations draft., which was then represented in the commission by who today in the Minister of Labor, Yolanda Diaz. Galician policy rejects this interpretation, in which the majority of spokespersons that made up the commission that legislature agreed, and points out that it doubts that the draft complied with the constitutional mandate on pensions.
In addition to proposing to take advantage of what has been done so far, Valerio has recalled time and again that pensions is an issue that "affects everyone", not only current pensioners or who are about to be, but also young people, " that they will want to charge someday. " And, using one of the arguments he used when he was minister, he pointed out that "if there is a commission that has to ensure that pensions are socially and financially sustainable."