Valentine's B-side: Valentine's Day criminal history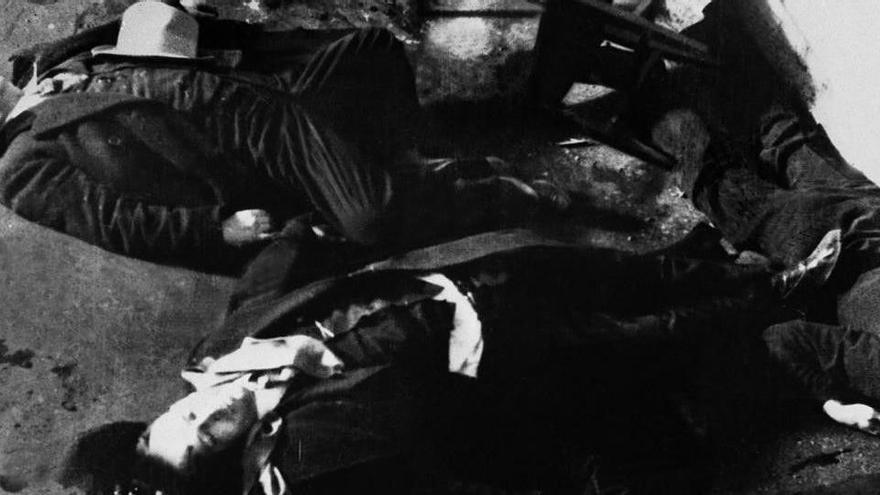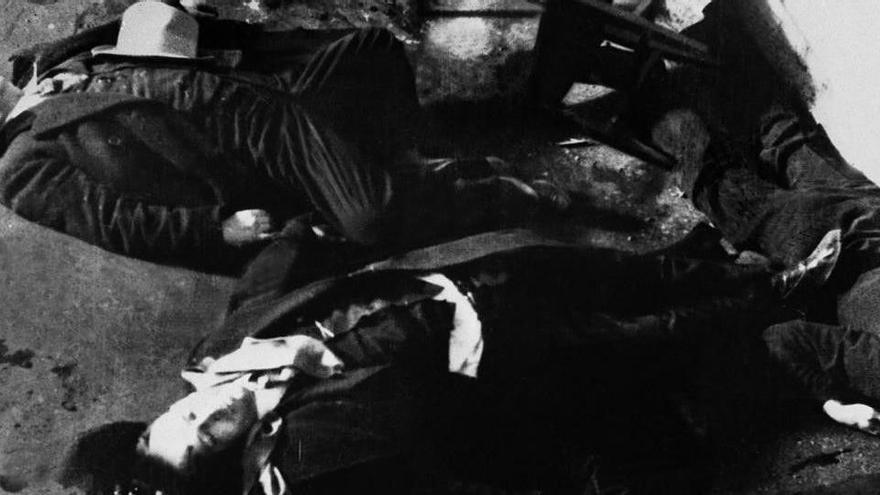 Among red boxes of chocolates, bouquets of flowers, declarations of love, triggers and powders of the century, Valentine's Day also treasures a black and bloody legend, from the Chicago massacre to the murder of the model Reeva Steenkamp at the hands of the South African athlete Oscar Pistorius or the death in the subway of Columbine (Colorado, USA) of two adolescent lovers shot by an unknown author a year after the famous high school massacre. The last episode, the most tragic, again took place in another high school in the United States, Marjory Stoneman Douglas, in Parkland, 80 kilometers north of Miami. A 19-year-old student, Nikolas Cruz, armed with an AR-15 automatic rifle, killed 17 people on February 14, 2018.
Illegal alcohol effluvia
Let's go back to Chicago. At the end of the 1920s, on the eve of the Great Depression, the business was different and it was cooked between effluvia of illegal alcohol. Led by Johnny Torrio, Alphonso Gabriel Capone, 'Scarface', He left his native Brooklyn between 1919 and 1921 – the date is not clear – to take refuge in Chicago after committing two murders in New York and when they were about to attribute a third to him. By dint of covering Torrio's back, 'Scarface' rose through the ranks of Torrio's gang and an illustrious Illinois-based Calabrian thug named James 'Big Jim' Colosimo. In 1920, just after Prohibition was imposed, Torrio got rid of Colosimo, the visible head of a brothel empire but opposed to smuggling high-octane drinks. With the death of Calabria, Torrio became the boss of the Chicago Outfit and Capone in his second. With the city divided between the Outfit and the North Side gang, a provisional truce was reached that was cut short with the attempted assassination of Torrio by the North. It was 1925. One of the three gunmen who tried to end his life was called Bugs Moran, who had his gun jammed when he was going to give the head of the rival family the coup de grace. Torrio eventually recovered, but, sure he would not survive another attack, he returned to Italy and left the business in the hands of the most famous gangster in history. For Capone it was just a matter of waiting.
War between clans
Between 1926 and 1929 a brutal war between mafia clans broke out that included several assassination attempts against Al Capone, including a couple of skirmishes by the Sicilian John aiello. He came out unscathed from all of them. But if something characterizes the Italian mafia, it is patience. On the eve of that Valentine's Day in 1929, four years after Bugs Moran pointed his gun at the head of Capone's then boss, Moran's gang is tipped off that a large shipment of illegal alcohol was due to arrive near a North Clarke Street garage. It was a trap. Capone had secured the alibi by flying to Florida, but left his men in charge, with Jack 'Machine Gun' McGurn in front of the operation. The intention was twofold and completely alien to the romanticism of the date: to kill Moran and settle scores with members of the Outfit who had been flirting with the enemy for some time. Without flowers or boxes of chocolates, those who were going to become victims of one of the most immortalized gangster killings in the cinema took the bait and went to the garage. George Bugs Moran narrowly escaped being late for the appointment. In any case, Capone could not settle accounts with him and Moran died of cancer in 1957 in a Kansas prison. He was 63 years old. Aiello was not so lucky and was shot by Capone's gang on October 23, 1930. Love, Al.
What happened to the traitors of Capone's gang who had gone over to the enemy? It was superbly filmed by Brian de Palma in 'The Untouchables of Eliot Ness', when Robert de Niro hits the head of one of the guests at his headquarters in Cicero, a few miles from the capital of Illinois. John Scalise, Albert Anselmi and Joseph Giunta did not see the sun rise.
For a celebration whose first love letter was sent from a prison, a business that every February 14 moves billions of euros around the planet has done well. There is documented evidence that at some point in 1415, Carlos El Loco, nephew of Carlos VI of France, he quoted Valentine in a love letter sent from the Tower of London, where El Loco, Duke of Orleans, had found his bones after falling into a crossfire with the Burgundians. He was 21 years old and at 14 he had married Bonne de Armagnac, 11, to whom he addresses in his letter as "my very sweet Valentine." They both died before Carlos could see his lover's reaction.
Carlos got out of jail, Capone died in it and the protagonist of another bloody Valentine remains in prison. February 14, 2013, Pretoria, South Africa. Participants: a 29-year-old model very loved in her country and fan of reality shows, Reeva Steenkamp; and a world-famous Paralympic athlete who dared to defy international authorities and managed to compete with the greats even at the cost of defeat. His name, Oscar Pistorius, 27. Blond, handsome, famous, millionaires, Reeva and Oscar were the fashionable couple in their country and half the world, the Carlos and Diana of the first year, Danny and Sandy, Ross and Rachel, John and Yoko, Mickey and Minnie.
Sexist violence
A lover of arms and a violent character, after three in the morning of February 14, Pistorius fired four shots at the bathroom door where Reeva was. Two shots hit him in the limbs, one in the hip and one in the head. "I thought he was a thief," he lied to the agents who arrived at the crime scene. Investigators agreed that it was a "crime of passion" caused by jealousy. Tried and convicted, Pistorius now runs around the prison yard.
The mafia massacre of 1929 is probably the best known, but not the bloodiest. Shaken by massacres at the hands of students in American high schools, the country with the highest number of weapons per inhabitant watched in horror at a new massacre in a secondary school on February 14, 2018. Father and mother orphan, troubled and expelled from the The same school where the events occurred, Nikolas Cruz, 19, showed up one Valentine's afternoon at his old school in Parkland (Florida) armed with an automatic rifle and plenty of ammunition. A psychopath and supremacist, he came to school in a Über, entered one of the modules, and triggered the fire alarm. As teachers and students left the classrooms, Nikolas began to open fire indiscriminately with his AR-15. For six minutes, he fired at everything in his path, resulting in 17 deaths and as many wounded. Today, Valentine's Day, Nikolas Cruz is still awaiting trial. The only flowers that are still being deposited in the institute have nothing to do with a celebration of lovers.
Blood and death on Valentine's Day. Neither bouquets nor chocolates nor jewelry. If anything a smile. "You can go a lot with a smile," said Al Capone, adding: "You can go a lot further with a smile and a gun." History has made Valentine's killers sadly immortal.