Valencia will host the 2026 Gay Games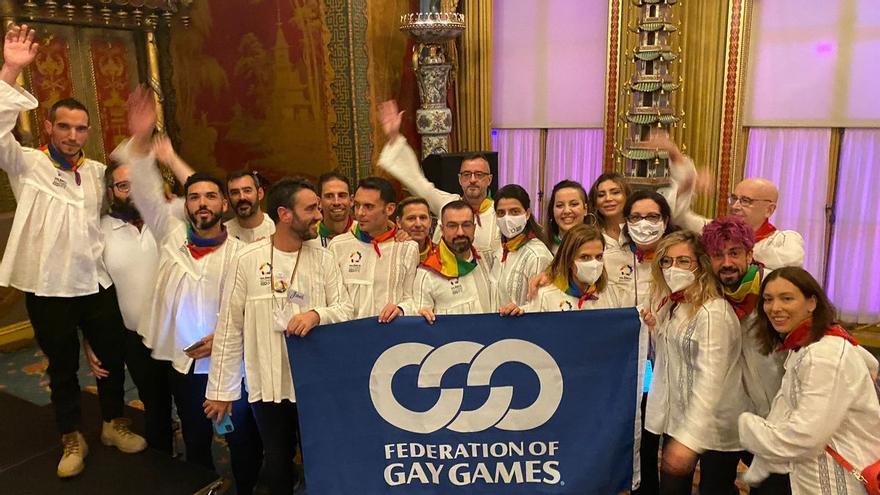 Valencia will host the Gay Games 2026. The city has prevailed over the cities of Munich and Guadalajara (Mexico) in the bid to celebrate the XII Gay Games to be held in the city of Valencia.
The sporting event will take place between the months of May and June and it will involve athletes from all over the world. Beyond sports brands, which belong to the world of amateur sports, it is an appointment that attracts a large number of tourists. For just over a week, the city would host competitions of up to 36 sports modalities, in addition to other cultural activities. It is estimated that the event could attract some 15,000 participants and 100,000 visitors, with an economic impact of 120 million euros.
Where will it be held?
For the moment, and in the absence of new facilities being built by then, the proposal presented by València builds on pre-existing facilities. For example, it is pending whether the Nou Moles sports center, the Nou Benicalap pavilion (if it materializes) or the Casal Arena will be used.
Highlights as La Marina sports center, where not only nautical events will be held. The sheds will also be used for other sports.
List of sports and initial scenarios:
Swimming. Parque Oeste and Polytechnic University Pools
Athletics. Turia Stadium
Badminton. La Petxina Complex and Fuensanta Pavilion
Basketball. Alquería del Basket
Beach volleyball. Las Arenas beach
Cheerleading. Alquería del Basket
Colpbol. Nazaret Sports Center
Road Cycling. Circuit with departure and arrival in the City of Arts and Sciences
Dance Sport. Alquería del Basket.
E-Sports. City of Arts and Sciences
Fencing. Benimaclet Pavilion
Hockey grass. Beteró field
Soccer. Fields of El Rumbo, Exhibition and Serranos
Kayak Polo. The marine
Martial Arts. San Luis Fountain Pavilion
Valencian pilot. Pelayo's ratchet (alternative: Borboto's ratchet)
Powerlifting. La Creu del Grau Sports Center
Quidditch. Turia Garden Rugby Field
Rowing. Las Arenas beach
Rugby. Turia Garden Rugby Field and Rugby City
Candle. The marine
Softball. Baseball-softball field of the Turia Garden and Nazaret field (in project)
Table tennis. The marine
Tennis. CT València, Spanish Tennis Club, Sporting TC and Doctor Lluch and Malva-rosa courts
triathlon. The marine
Volleyball. Benicalap, Malva-rosa and Cabanyal-Canyamelar Pavilions
Struggle. San Isidro Pavilion
Body-building. La Petxina complex
Bowling. Bowling Center València and Heron City
Ice skating. Fun on ice
Golf: Fields of El Saler and El Bosque