Valencia rescued a tie in the extension against Mallorca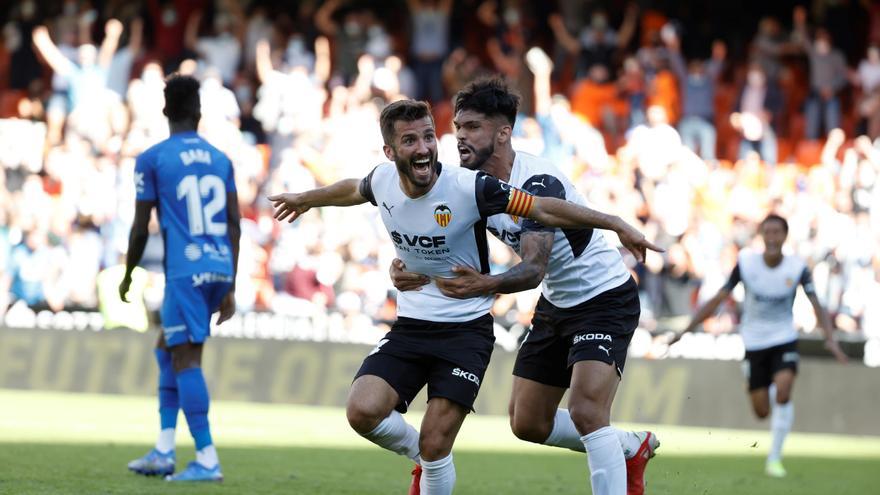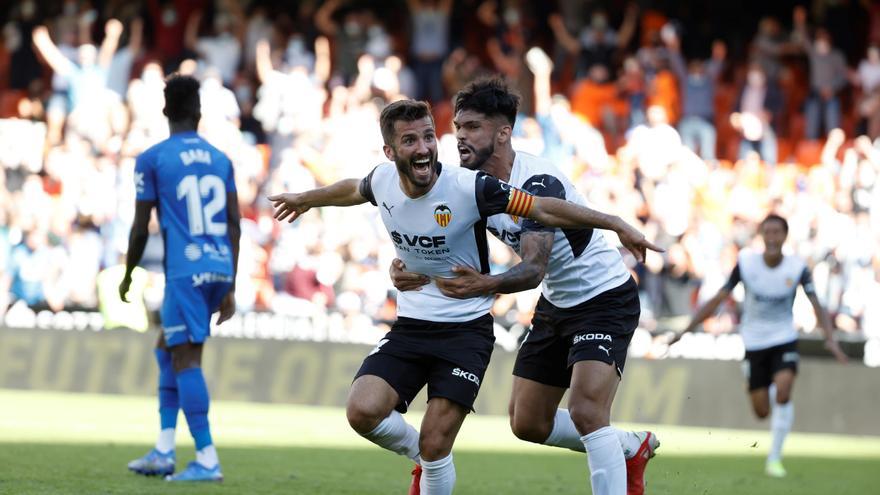 The Valencia, with two goals in extra time, he equaled a game that he lost by 0-2 and in which the Majorca could not take advantage of this advantage after playing from minute 54 with one man less due to the expulsion of Kang In Lee.
The local team found the prize of scoring a point when it seemed impossible to achieve it, while Mallorca suffered a great punishment because they had defended very well until the last gasp of the match.
It was a match in which emotion was not lackingAlthough Valencia's two goals came when almost no one thought that the locals could not even open their scoring account.
After a first half hour flat and level forces, a genius of Kang In Lee allowed Ángel to make the 0-1 and, shortly after, in full local confusion, it was Dani Rodríguez who expanded the account.
Mallorca went to the dressing room with an advantage
The Valencia did not show reaction capacity and the visitors came to the break with a placid advantage and, in addition, without having granted hardly any opportunities to a rival who in the first period had not offered a good image.
Luis García Plaza's team didn't need to change anything, but José Bordalás needed to modify almost everything to get into the match and for this he introduced three changes for the second part. He removed Diakhaby and Maxi, who had cards, as well as Racic. Alderete, Marcos André and Carlos Soler contributed since their departure to the field to give Valencia more consistency.
Expulsion of Kang in lee
Shortly after, one of the key plays of the clash occurred when Kang In Lee, that he was playing a good game, saw the red card for double warning. This action provoked a new party approach with the obligation for the Majorcans to have to focus all their energies on keeping their advantage.
Valencia stepped on the accelerator, but the forces only gave him to be close to Reina's goal for a few minutes. Slowly, the visiting team verified that they could control the match with some comfort, although, yes, always very closed in his area.
Valencia insisted, but without creating real danger until the match arrived at minute 90.
Mallorca saw the victory very close, but in the third minute of the extension Guedes scored and in 98 Gayá tied. Local ecstasy and jug of frozen water for Mallorca.
Data sheet:
2 – Valencia: Cillesseen, Foulquier (Jason, m.76), Gabriel Paulista, Diakhaby (Alderete, m.45), Gayá, Hugo Duro (Manu Vallejo, m.64), Wass, Racic (Carlos Soler, m.45), Hélder Costa , Maxi Gómez (Marcos André, m.46) and Guedes.
2 – Mallorca: Reina, Maffeo, Valjent, Russo, Oliván, Baba, Ruiz de Galarreta (Battaglia, m.75), Dani Rodríguez (Junior Lake, m.75), Antonio Sánchez (Jaume Costa, m.85), Kang In Lee and Ángel (Fer Niño, m.63).
Goals: 0-1, m.32: Angel. 0-2, m.39: Dani Rodríguez. 1-2, m.93: Guedes. 2-2, m.98: Gayà.
Referee: From the Cerro Grande. He admonished Diakhaby (m.13), Maxi Gómez (m.34), Wass (m.52) and Manu Vallejo (m.94) for Valencia, and Oliván (m.77) and Battaglia (m.77) for Mallorca .90). He sent off the visitor Kiang In Lee for a double warning (m.30 and 54).
Incidents: match of the ninth day of the League played at Mestalla before 30,000 spectators. A minute's silence was observed by Luis Casanova Iranzo, son of the club's historic former president, Luis Casanova.