Valencia patients will have to pay for the pharmacy to notify their positive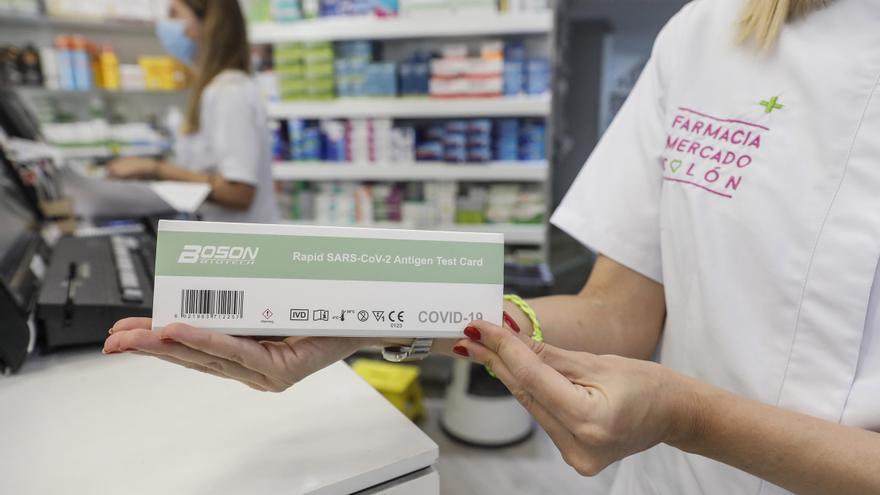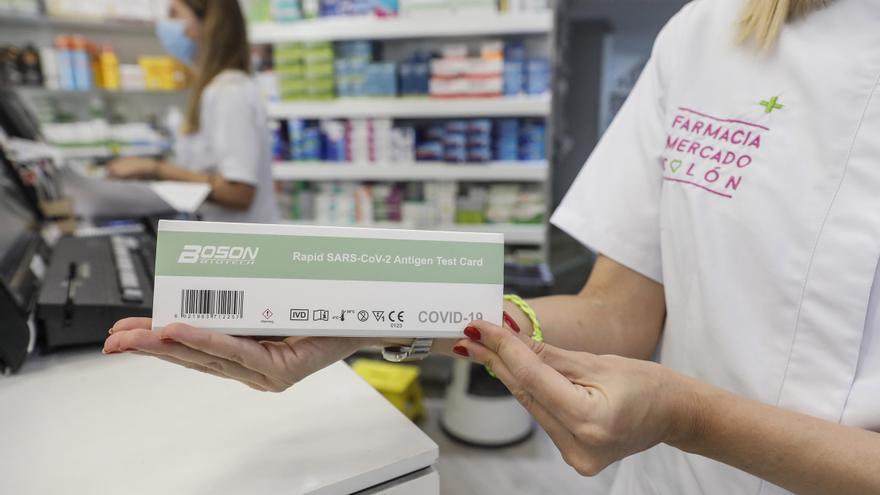 The pharmacies of the Valencian Community they will be able to notify the Ministry of Health directly of the positive results of the antigen test of coronavirus that customers do in the presence of pharmacists, but they will charging customers that require this service. It is the agreement that the Ministry of Health has reached with the colleges of pharmacists of the three provinces and that will be launched throughout this week, once the digital platform that is being developed to make it possible is ready.
In this way, the service —which seeks to facilitate procedures for patients— it won't be free. It will be the customer who has purchased the antigen test - if requested - who will have to pay for the service provided by the pharmacy to notify the result to the Ministry of Health after taking the test in the presence of a pharmacist and if it is positive.
This was confirmed on Monday by sources from the Very Illustrious College of Pharmacists of Valencia (Micof) who explained that it will be each pharmacy who establishes "the cost of this service" and that, in this case, the Ministry of Health has not established a range of minimum and maximum prices to serve as a guide to pharmacy offices and to ensure a certain equity between the different territories.
Until now, if a person tests positive in a pharmacy self-diagnosis test, they must notify the Ministry of Health through the channels that are enabled for it, either the 900 phone that was launched last year, through from the APP or the website or, the easiest option for many people but less recommended at the moment by the collapse that lives the Primary care: by calling the corresponding health center.
In fact, having pharmacy offices to provide this service was presented as a way to facilitate the process for people who tested positive and to lighten the burden of health centers, by receiving notifications directly from Health, but not it had been advanced that the service would have a added cost for people who demand it.
According to Micof, up to a third of the pharmacy offices in Valencia would be interested in providing this new service.