Valbuena: "Just like Catalonia or Andalusia, neither more nor less"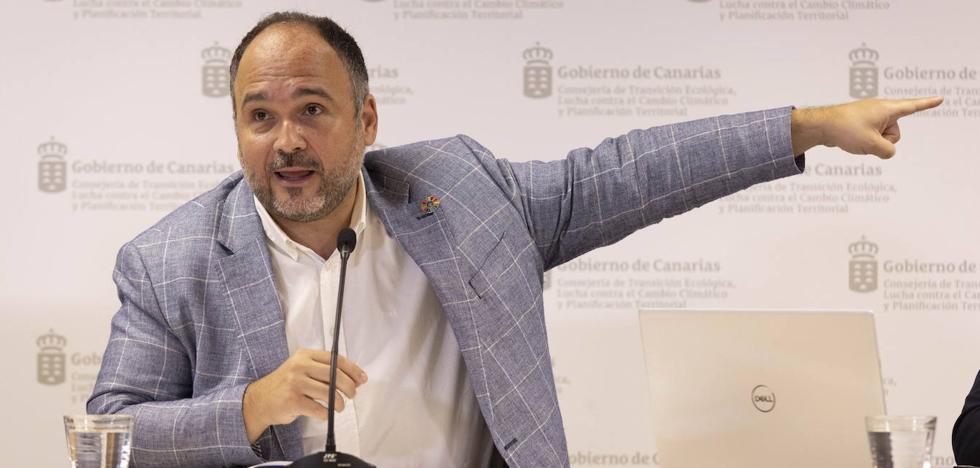 The Ecological Transition counselor points out that there will be no changes in the Ministry's structure until after the elections
For him
Minister of Ecological Transition, José Antonio Valbuenalas
talks with the State have been settled
"satisfactory" because the decree of transfers in the matter of Coasts is "the same that the communities of
Catalonia or Andalusia,
no more no less skills», apostille.
In addition, it considers that the
full development of the Statute of Autonomy in this matter: "Nothing has been left in the pipeline," he says.
for now, and
"until after the elections"there will be no changes in the political structure. So, the
management of Coasts will correspond from now on to the
Deputy Ministry of Territorial Planning and Water Yet the
General Directorate of Land and Water Planning. In these areas, the powers related to the coast were already carried out, which were in the hands of the regional government and which were basically limited to authorizations in easement areas, explains the counselor.
As for the
personal -which already has a physical location closed during the negotiation- is being incorporated and remains attached to the
"eastern and western" coastal areas with their respective department heads.
To the
personnel transferred by the central administration -about twenty people- will join another 25 workers from "own resources" from the autonomous community, a process that is expected to be completed by the end of this month of January
The transfer of these powers from the State to the autonomous community
does not imply the suppression of the provincial demarcations of Costas. As detailed by José Antonio Valbuena, there are areas that remain in the hands of the State and some competencies are concurrent and therefore, this structure of the general administration will be maintained on the islands.