Vaccination without an appointment from 12 years old reaches the capital islands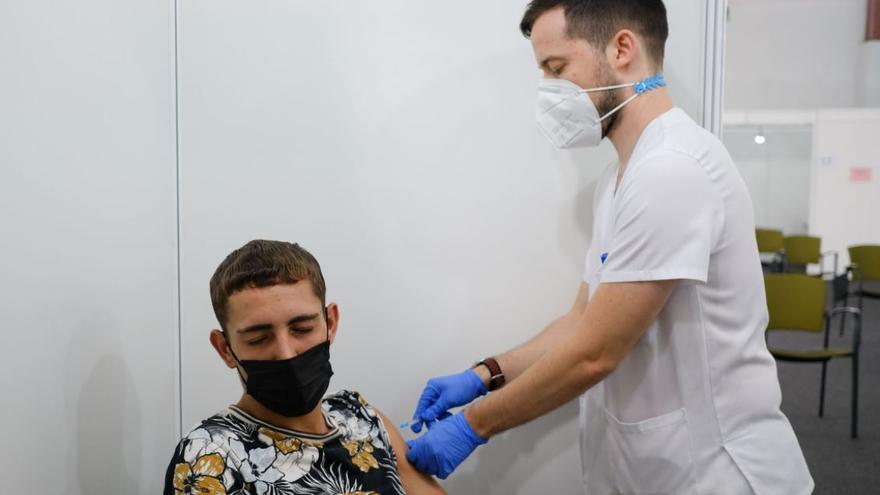 Also, in Tenerife You will be vaccinated between 9 a.m. and 6 p.m. at the Santiago Martín Pavilion and between 8 a.m. and 5 p.m. at the Hospital Universitario de Canarias. In addition, you can go between 5:00 p.m. and 7:00 p.m. at the Fairgrounds, the annex to the Guajara Lecture Hall of the University of La Laguna, the Entrepreneur House of Los Realejos, the Magma or the Candelaria Technological Center. The administration reminds that minors under 16 years of age must go to the inoculation points accompanied by their parents and that, in the case of 12-year-old children, it is essential that they have already reached the age.
It should be noted that 61.1% of the target population over 12 years of age has completed the vaccination schedule against the coronavirus in the Islands, a percentage that brings together 1,197,089 people. This is reflected in the data released yesterday by the Ministry and corresponding to the close of the day on Friday. Since the beginning of the campaign, the nursing professionals of the Canarian Health Service (SCS) have administered 2,528,968 doses of the sera, which represents 92.38% of the total that the region has received so far –2,737 .530–. In addition, 1,491,034 users have agreed to at least one injection of the compounds, that is, 76.04% of those called for inoculation.