Vacant and absurd vampires, who said they have to always be solemn? | TV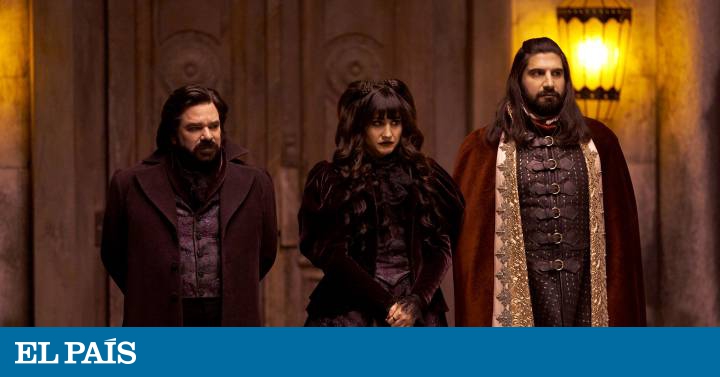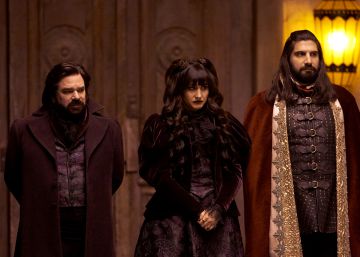 Neither Chernobyl with its reporting aspect neither The pioneer with the rediscovery of Jesús Gil. The real find this season in the documentary genre is a fictional series about vampires. Recorded as if it were a documentary, a camera crew follows the daily life of three vampires, night after night, in an unimportant American location (although they think it is an empire). That is the starting point of What we do in the shadows (What we do in the shadows), the excellent adaptation to series of the great movie of the same name of 2014 (which was also before all a short film), produced by FX and seen in Spain on HBO.
This intelligent comedy, of the less than half an hour the chapter (already there, point in favor), will end on its own merits among the best of the year. It has the right drops of bad temper and a lot of elegance when it comes to treating jokes that could have been too rough or too rough. And a good handful of characters from whom it is impossible not to want to know more. To highlight the trio of vampires that after several centuries settle in Staten Island, played by Matt Berry, Natasia Demetriou and Kayvan Novak. Their misnamed empire reaches as far as they can see, they are two badly told streets and they have not passed since they arrived to conquer the New World. They are crappy and lead an absurd life / death, but who said that vampires always had to be solemn?
The series, created by Jemaine Clement (half of Flight of the Conchords) and Taika Waititi (director of the film and Thor Ragnarok), maintains the rules of the vampire's imaginary, as they can not enter a site if they have not been invited before, and plays with classic images, such as the one of the vampire that appears, levitating, through the window of a first or second floor and terrorize who is inside. There is no terror and blood does not bother, but the conventions of the genre appear well honored. And he does everything from the fake documentary. The vampires and their assistants (fabulous the character of the human Guillermo (Harvey Guillén) and his evolution until the final chapter) speak on camera to explain what they do and why they do it.
The series goes beyond the film with new narrative proposals and the incorporation of modern vampires, such as Colin Robinson (Mark Proksch), a human of those so common that they do not stop talking about a topic or counting a hundred thousand data that do not matter about the use of this or that or that they seem to know everything. What comes to be a real pain in the ass and sucks energy from its victims.
There is a great chapter (in truth almost all are) in which homage is paid to other fictional vampires of cinema and television, with great cameos included. The vampires of What we do in the shadows (both those in the series and those in the film) deserve their own space on the altar of the great bloodsuckers. And there will be a second season …
(tagsToTranslate) vampire (t) shabby (t) absurd (t) say (t) have (t) be (t) solemn (t) smart (t) do (t) do (t) shadow (t) better ( t) comedy (t) 2019 (t) envy (t) movie (t) original



Source link