UxGC opposes curtailment of adult education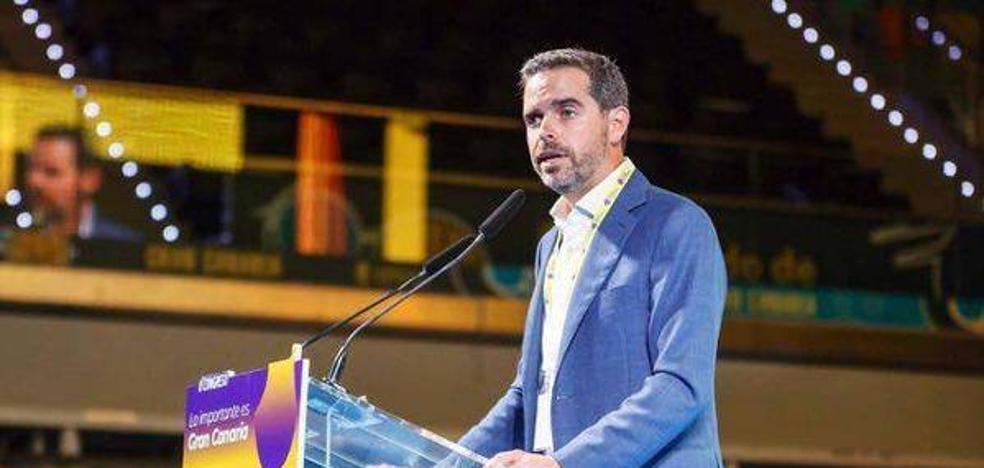 education
Bravo de Laguna calls the measure "unacceptable" and more so in these times of "dehumanization of services" with the digital divide
The president of United for Gran Canaria, Lucas Bravo de Laguna, has expressed his rejection of the modification of the
Order of June 20, 2017imposed by the Ministry of Education of the Government of the Canary Islands, and published on November 4, 2021, which establishes, in section 2.3, that «the students of the Initial Basic Training (FBI) may remain enrolled in said period training, maximum
two additional academic courses to the number of courses generally established for said period. Exceptionally, and following a report from the educational center,
it will be possible to request the permanence of one more course in the stage».
Lucas Bravo de Laguna has described as "unacceptable" this "lack of consideration" towards people who study in Adult Education Centers and for those who may access them in the future. It is, he adds, an exclusive measure. «In these times of dehumanization of services, where digitization is imposed on personal relationships, that we still have people without literacy,
It is a failure of our society», nuanced in this regard.
He also considers that "it is not plausible" to support campaigns such as "I am older, not an idiot" and, later, reduce adult training, which he considered a "fundamental right."
For the president of United for Gran Canaria, the trend must be the opposite, a firm commitment to adult training, especially for those who have been forced by life to work from an early age, keeping them away from school and any type of training academic, "we must praise the hunger for knowledge, not restrict it," he said.
At the same time, he considered it incoherent that, on the one hand, it is intended that people work until a later age, and in an increasingly digitalized world, and, on the other, with decisions like this, the digital divide is widened.
On the other hand, he pointed out that Spain is one of the longest-lived countries on the planet, in which
a person over 65 is still young, with full capacity to work and to train, so this population group must continue to be counted on and resources dedicated to their training retraining. "A society that forgets its elders is doomed to failure. Have those who make these decisions forgotten that they too will have that age and the needs inherent to it?" he pointed out.
Thus, United for Gran Canaria will request the modification of the Order, "we cannot allow those who boast of being against them to carry out more cuts" and, in addition, will defend that training in the CEPA (Adult Education Centers) be
indefiniteexpanded in matters and endowed with greater means, and will encourage all citizens to make use of them, since their main commitment, they emphasize, is the
formation of the citizens of Gran Canariauntil reaching the model of excellence that makes the island grow, and hopes that it will be a feeling that can be extended to the rest of the archipelago.
Finally, the leader of the Gran Canaria formation has announced that the president of his party in Gáldar, Blas Díaz Bolaños, who will direct the actions in this matter, has asked him to attend the demonstration called for May 27, in front of the Presidency of the Government, and that he will attend with colleagues from his party, to make public his rejection of this "unjustified and ill-advised" measure.