Uvesco looks to Madrid after growing 4.5% in 2019 to 773 million | Economy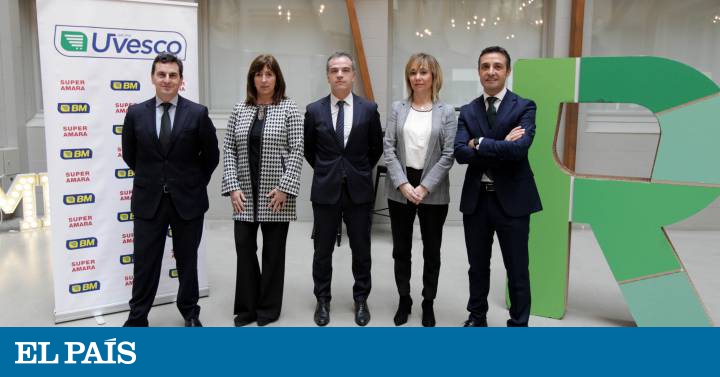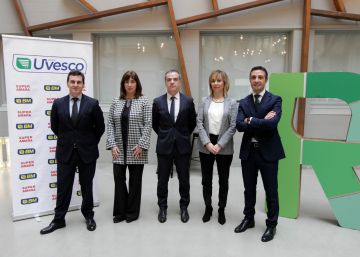 The year 2019 has brought a positive balance for the Uvesco group, owner of the BM and Super Amara supermarket chain, with an important presence in Euskadi and aspiring to expand its stores throughout the rest of Spain. The group has announced in Bilbao that, with the wind in favor, a growth of 4.5% and a billing expectation of 830 million this year, will boost the metropolitan area of ​​Madrid, a community in which it plans to open six stores in Majadahonda, Colmenar Viejo, Collado Villalba, San Sebastián de los Reyes, Las Rozas and Pozuelo after the five opened in 2018.
The expansion towards the nuclei of the north of Madrid, areas with a high economic capacity, goes through the objective of continuing to increase its presence in the north of Spain, according to the company's general director, José Ramón Fernández de Barrena. Uvesco has already done with a 20% market share in Euskadi, and the growth there could cause its centers to "cannibalize," according to the director. Hence the commitment to the Community of Madrid, whose audience has few differences with the Basque, says Fernández. If anything, he adds, it could change that in Euskadi they have a strong commitment to the local product and that in Madrid it can be more complicated to develop such a bet.
These new establishments will cause 16 BM supermarkets to operate in the Community of Madrid after landing there in May 2017 when they bought the Gigante chain. The chain, according to reports, has increased sales by 30% in these stores. The general director expresses that Uvesco would like to settle in the city of Madrid but that the characteristics of his company, "large premises with a lot of variety", are difficult to obtain in the capital. However, he says they will try to adapt their model to expand there as well.
Uvesco plans to bill 60 million in Madrid between the 16 centers and 400 employees. The activity of two supermarkets in the Gipuzkoan towns of Zarautz and Aretxabaleta, in addition to another in Santander.
The Basque firm invoiced 773 million euros in 2019, a figure that enabled them to continue growing in employment with 552 more workers until reaching 5,121 workers. One of the factors highlighted by the representatives of Uvesco, based in Irún (Gipuzkoa) was the opening of 17 new supermarkets and three other franchises, which is equivalent to an opening every three weeks and a total of 236 stores in addition to the store on-line. In 2020 they will have a budget of 39 million euros to invest in opening nine centers, reform other stores and intervene in eleven stores acquired at French group Auchan in Bizkaia.
BM shop
The entity is working on the BM Shop concept, a franchise system that already has nine establishments and five other projects that will be located in Euskadi, Navarra and Cantabria. The purpose is to "support the generation of employment in the field of new entrepreneurs", according to the company.
Uvesco plans include an increase of 7.40% and billing 830 million euros. A key place to achieve this will be Bizkaia, because in this territory they have more than 100 businesses and exceed 1,800 employees. The chain acquired 11 stores in Biscay on October from the Auchan group and integrated its 309 workers into the workforce. This year the objective is to completely adapt these establishments "to the BM model", work that will require 4.2 million euros that will join the 1.3 million spent so that last November they were already active.
Uvesco spent four million euros in 2019 to train the work team, and generated a business with local suppliers of 193 million euros. This year they aspire to increase this network of collaborators through commitments with farmers, ranchers and fishermen. The group announced that in April they will become the first distribution company that will consume 100% of the electricity from renewable sources after an agreement with Iberdrola.