USO calls 9-day strike for easyJet cabin crew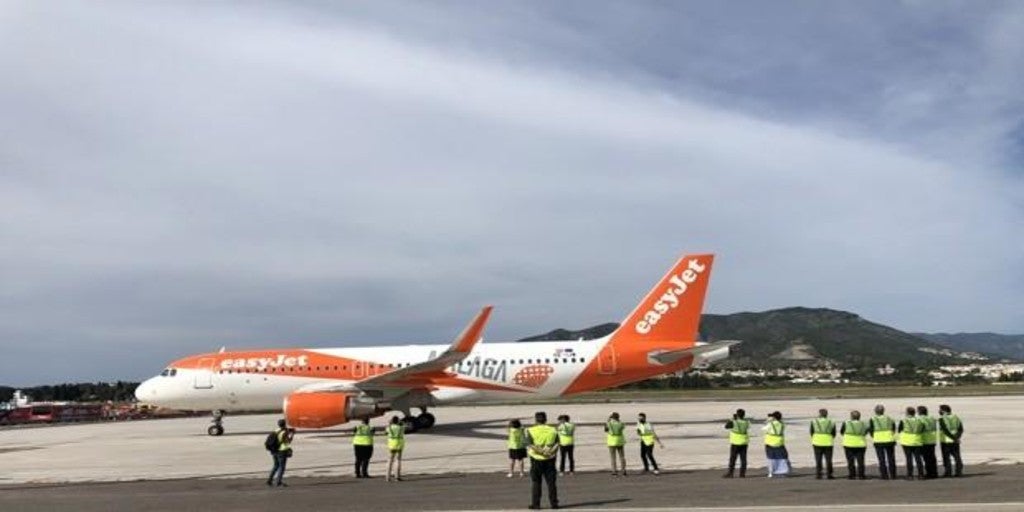 William GinesCONTINUEMadrid Updated: 06/21/2022 1:20 p.m.
Save
Related news
The mobilizations spread through the air sector. This Tuesday, USO has announced that it will call nine strike days for the next 1, 2, 3, 15, 16, 17, 29, 30 and 31 July, coinciding with the first, third and last weekend of the month. 24-hour stoppages to which the 450 crew members that the British airline has in El Prat, Malaga and Palma are called.
The union protests with these
mobilizations against the blocking of the negotiation of the second collective agreement for the company's crew members. "The company has no interest in negotiating the improvement of the working conditions of the crew in Spain, so that we have the same working conditions as those who operate in other European bases such as France and Germany," Miguel Galán, secretary, explained on Tuesday. general of USE in EasyJet Malaga.
The union hopes that with these strikes the company will present an offer to the crew "that recognizes the same working conditions" as the rest of the crew from other countries. USO will celebrate this Tuesday a mediation in the SIMA that will determine if the mobilizations are confirmed or if an agreement is reached with the company.
"Currently, easyJet crew members in Spain have a base salary of 950 euros, which is 850 euros less than our colleagues in France or Germany. And the variable, depends on the flight hours. Our bases are in very expensive cities and with the base salary we barely cover the rent or the mortgage. Spain has the lowest base salary for its
crew from all EasyJet bases in Europe. If you fly for many hours, you pay the bills, but at the cost of reducing rest time and flying more hours", Galán pointed out.
USO claims improvements such as an increase in the basic salary, the seniority supplement, a salary increase based on the CPI or compensation for training hours.
flight interruptions
The airline has not been slow to react to the strike call. "We are very disappointed with this decision at such a critical time for the industry, especially as we have already made considerable progress towards a new collective agreement. We hope that instead of going in this direction they will return to negotiations with
easyjet. We would like to continue the constructive dialogue with them," the airline explained in a statement.
From easyJet they also warn that it is foreseeable that "some interruptions will occur in our flight program to and from Malaga, Palma and Barcelona during the strike period."
USO's announcement comes just a few hours after Ryanair crew announced that the strikes called for late June and early July will be supported in other European countries. Specifically, workers from Belgium, Portugal, France and Italy will support the protests on different dates, for which 2,700 workers are called to protest.
View commentsTopics

Source link