Uribes: "Soccer and basketball can wait to be face-to-face"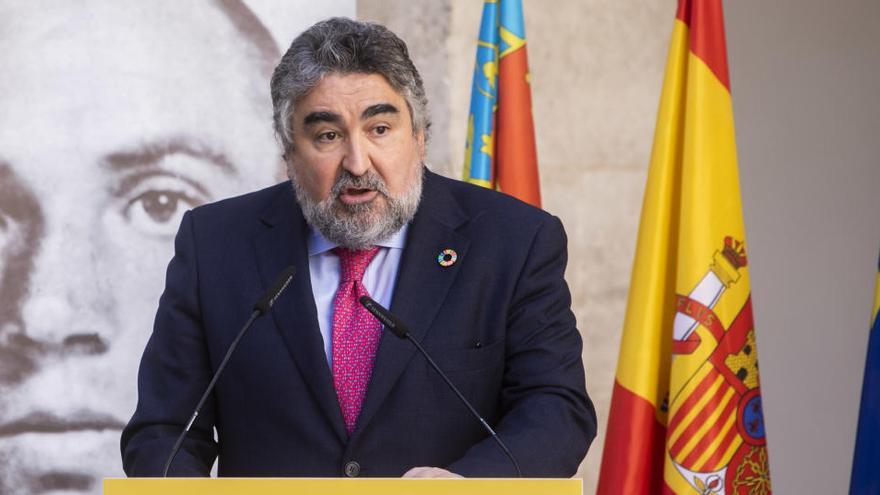 He Professional soccer and basketball "can wait" for spectators in stadiums. This is how resounding the Minister of Culture and Sports, José Manuel Rodríguez Uribes, has been in an interview with EFE.
"At this time it is not wise"to propose the return of people to sports venues, not so much because of the security measures inside but because of the mass transfer of people on the streets or the subway, the minister has specified, in response to the demands of the football teams and basketball that demand openness to viewers.
It is not the same 5,000 people in the Wizink Center -one third of its capacity for concerts-, which was the number of spectators who attended to see Raphael, respecting all safety regulations, than the capacity of a football stadium. "30 percent of the Santiago Bernabéu are 30,000 people," said Rodríguez Uribes, for whom the problem is tickets and transfers of those spectators to a stadium or sports hall.
"I would like nothing more as Minister of Culture and Sports than not to look like a spoiler in this area but it seems to me that my sense of responsibility is that of my Government," he added. In any case, he has specified, the criteria "will always be sanitary". "It will not be the Minister of Culture and Sports who decides if there will be an audience in the stadiums, but the Minister of Health (Salvador Illa) will do so when there are guarantees that it is a safe activity and that people can go" .
In addition, he added: "I believe that neither Real Madrid and I'm not a suspect, it's my team, 10,000 people have been out on the field for a long time and all we do is increase the risk. "
The minister has stressed to Efe that he is convinced that the The league or the ACB could organize attendance without any risk and would do it just as well as it is being done in theaters and cinemas. But "it is not just that when they arrive they are separated, they are wearing masks", the problem is the massive transfers. Although in the case of basketball, what the president of the ACB, Antonio Martín, proposed on December 3, is start by opening the Endesa League pavilions to 500 spectators.
"Despite the wonderful hope of yesterday and these days with the vaccine (…) we are still in a very uncertain moment, with a high infection rate, with people who are dying, and I believe that professional football and professional basketball, that is, LaLiga and the ACB, can wait, "said Rodríguez Uribes, who also recalled that they are shows that can be seen on television.