Up to 47 euros more expensive to fill the tank than a year ago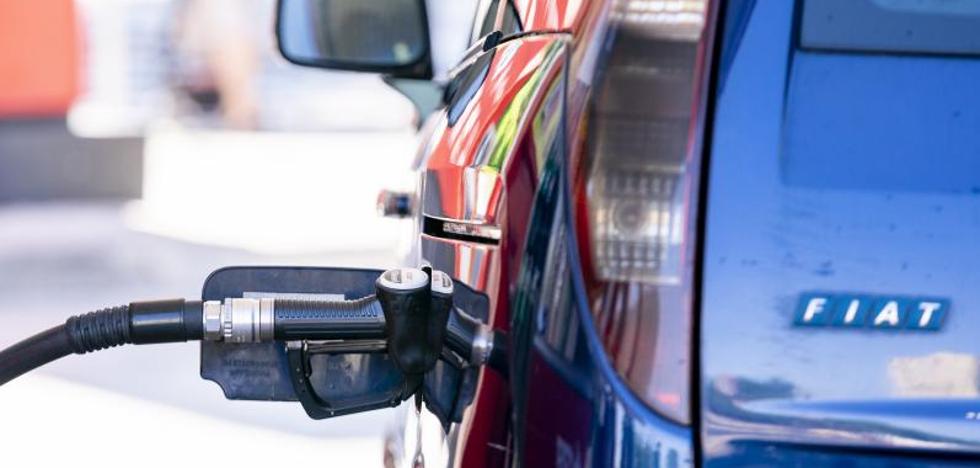 The regulated natural gas rate rises 6.4% from this Friday
Filling the tank of a vehicle with gasoline or diesel in the first operation out of the summer, which began this Friday at 3:00 p.m. and in which around 4.5 million trips are expected, will average between 41 and 47 euros more expensive than a year ago, according to data from the EU Oil Bulletin.
If an average 55-litre tank is taken as a reference, filling it completely with diesel this week has an average cost in Spain of 115.5 euros; that is, almost 47 more than a year ago (an upturn of 68.5%). On the other hand, if what is refueled is gasoline 95, the increase is 54% since filling the tank costs, on average, 117 euros compared to 76 a year ago.
In this way, Spain is in eighth position in the ranking of the most expensive average gasoline prices among the states of the European Union with 2,128 euros per liter, a level never seen before in the country.
Among the 27 members of the block, the prices of Spain are only surpassed by those of Finland (2,523 euros per liter), Denmark (2,435), Greece (2.4), the Netherlands (2,336), Sweden (2,181), Ireland (2,169) and Estonia (2,147). A year ago, the average price of gasoline in Spain, of 1,383 euros per liter, represented the 14th position in the classification.
As for diesel, Spain ranks 10th with an average price of 2.1 euros per liter. It is surpassed by Sweden (2,496 euros), Finland (2,489), Denmark (2,269), the Netherlands (2,185), Belgium (2,178), Ireland (2,149), France (2.13), Greece (2,126) and Latvia (2,107) . Twelve months ago, the average price of diesel at the pump was 16th.
Natural gas rises 6.4%
In parallel, the regulated rates for natural gas have risen by at least 6.41% since this Friday for those customers covered by the Last Resort Rate (TUR). The BOE has published the values ​​from July to October for this type of contract, which can be used by any consumer connected to low-pressure networks whose annual consumption is less than 50,000 kWh.