up to 2,000 euros more is paid despite having the discounted rate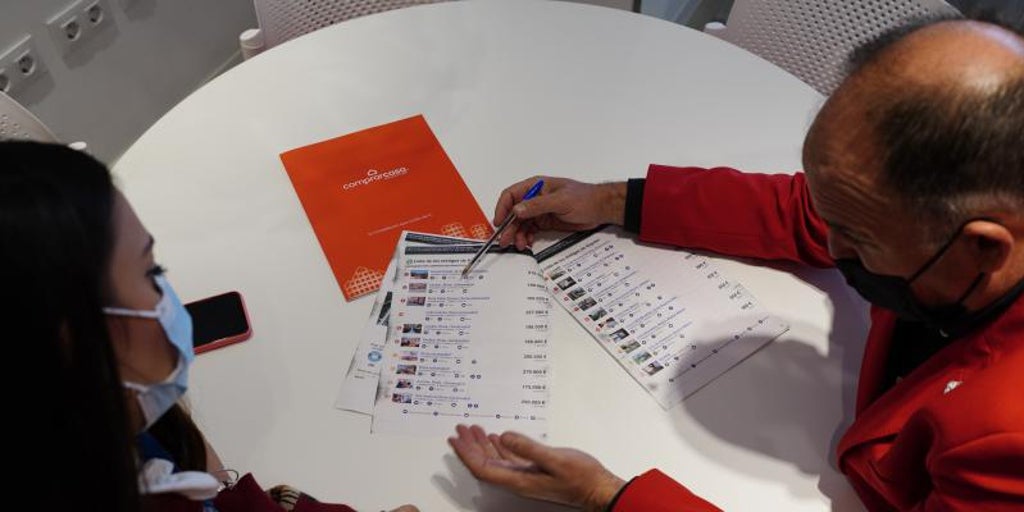 Daniel KnightFOLLOW, CONTINUEMadrid Updated:05/05/2022 02:26h
Save
RELATED NEWS
The bank only wants to have the calls now
linked customers. These are users who domicile payroll, receipts, take out insurance with the entity, have investment funds... They are not interested in having 'zombie' clients. And that extends to mortgages as well. That is why banks offer, in theory, better conditions to customers who join.
However, what starts out as apparent candy can turn into poisoned candy. According to calculations by the financial association Asufin, to which ABC has had access, the subsidized housing loans with the best
interest rates They end up costing the consumer up to 1,987.04 euros more than if they contracted without conforming to the entity's requirements.
Asufin has calculated what difference in annual cost there is per year in subsidized and unsubsidized mortgages from Caixabank, Banco Santander, BBVA, Banco Sabadell, Bankinter, Abanca, Kutxabank and Unicaja. Thus, in all banks, one ends up paying more per year if one adheres to the conditions of linking the entity: «The amounts range from 78.62 euros more per year in the cheapest case (Abanca) to 1,987, 04 euros per year in the most expensive (Kutxabank).
In Caixabank, for example, the cost is higher in subsidized mortgages, having to face a higher annual payment of 769.81 euros, and above, in the top 2, is Unicaja with 856.35 euros more. The amount is reduced to 427.52 euros at Banco Sabadell; at 220.12 euros in Santander; at 177.59 euros in Bankinter; at 102.63 euros in BBVA. On average, among the entities analyzed, 577.46 euros more are paid in subsidized mortgages than in those that are not.
What do banks ask for to give better interest rates? Linkage via domiciliary payroll or contract insurance and pension plans, in addition to alarms in some cases.
It is common, and one of the juiciest options for banking, for the entity to ask to take out life and/or home insurance with the bank to lower the interest rate, but as Asufin recalls, this ends up being more expensive in the overall calculation.
View commentsTopics

Source link