Unvaccinated fans could miss out on English stadiums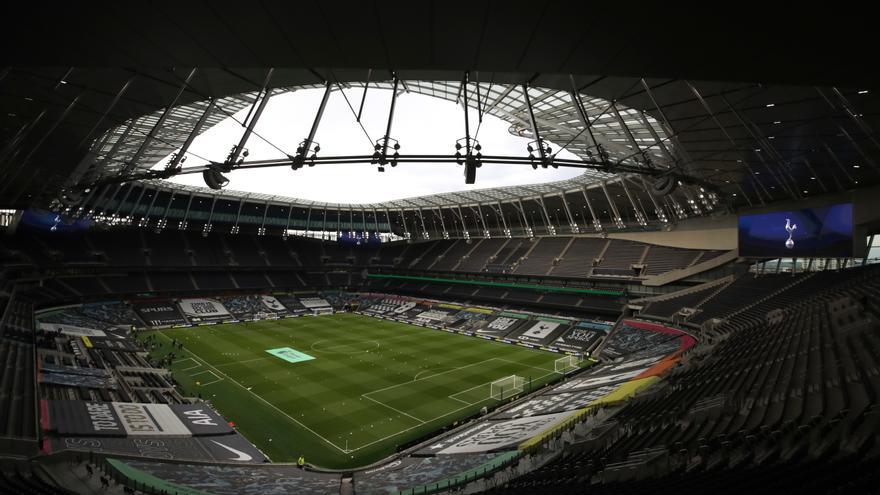 The fans who have not been vaccinated against covid they will not be able to access Premier League matches as public starting in October, if the plans for the British government unveiled this Sunday by the national press.
Measure it would also be extended to other events such as international rugby matches, large concerts and events in which an attendance of more than 20,000 spectators is expected, according to the newspaper 'Daily Telegraph'.
The first Minister, Boris johnson, already warned this week that from the end of September they will be required vaccination certificates in discos and nightclubs, as well as in other "crowded events", without offering more details. The announcement aroused the rejection of many deputies from his own conservative group, as well as from the Labor and Liberal Democrat opposition.
However, very high rates of vaccination in the United Kingdom (which has already supplied the complete regimen to 70% of the adult population) go decaying as the age brackets go down, and the intention of the Executive is to increase their number in the range of 18 to 30 years, among which it is estimated that three million have not received a single dose.
According to the 'Daily Telegraph', government officials are already in talks with the Premier League to implement the measure, although a final decision on whether to carry it out has yet to be made. Even if the Government's intention would be for clubs to voluntarily adopt the requirement of a vaccination certificate, they also do not rule out forcing the Premier to adopt it.