University fees in the Canary Islands will remain unchanged during this course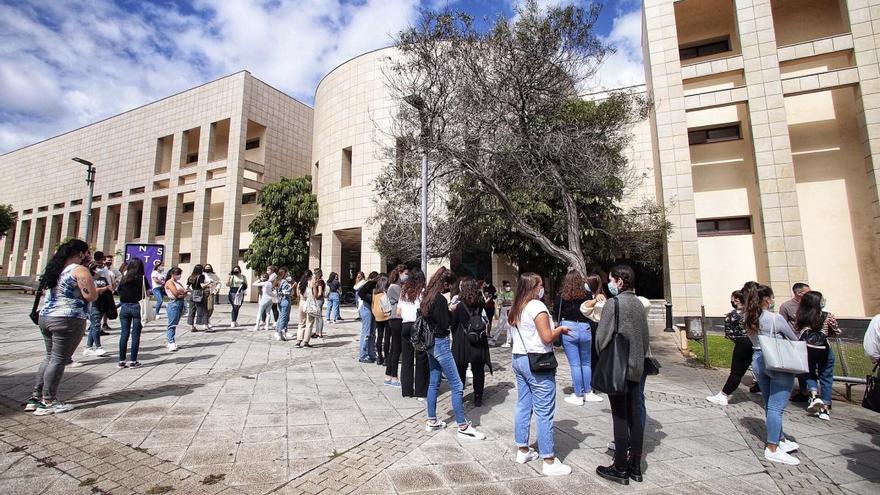 He Canary Islands Governing Council has approved the decree by which public prices are regulated for the provision of academic and administrative services of public universities for the 2020-2021 academic year, which they are maintained for that school period as in the previous one.
This has been reported by the regional Executive, which adds that the text regulates the form of payment, terms and university fees, bonuses, conditions of scholarships and exemptions from the payment of tuition, among other issues, after having agreed with the two institutions of higher education and public.
In this sense, as a novelty for this 2020-21 academic year, the document incorporates exemption from paying public prices for university academic services for beneficiaries of the Minimum Living Income benefit. Likewise, people who have a recognized degree of disability equal to or greater than 33%, as well as victims of gender violence and terrorism, will be exempt from paying public prices.
He students from large families will enjoy different degrees of bonus depending on the members of the family unit, from free to 50% of the stipulated price. There are also exemptions from the payment of fees for students in mobility programs, when reciprocity conditions are met. In the same way, as already happened, the payment is exempted, in the first year of university studies and only once, the students who obtain the Extraordinary High School Award.
The payment of the tuition for the course will give the right to three calls at the University of La Laguna (ULL), and two, including December 2021, at the University of Las Palmas de Gran Canaria (ULPGC).
Regarding the deadlines set for the payment of fees, in the single payment method, the payment must be made at the time of formalizing the enrollment and before the end of the ordinary period for its formalization. In the installment payment method, the payment will be made in six installments, on designated dates between the months of November and April. In the case of making enrollment effective through a single payment, within the ordinary period, universities are authorized to apply a discount of up to 3% of the total amount (excluding the third rate and school insurance).
Obtaining one or more honors in the previous year and in any type of official university education will give the right to a bonus in the amount of the next registration.
Finally, as happened in the 2019-2020 academic year, in order to counteract the decrease in income produced by the progressive decrease in public prices that began in 2016/2017, the decree contemplates that it will be compensated in the university budgets through transfers.