"Unity, enthusiasm and identity", the pillars of the new Savané project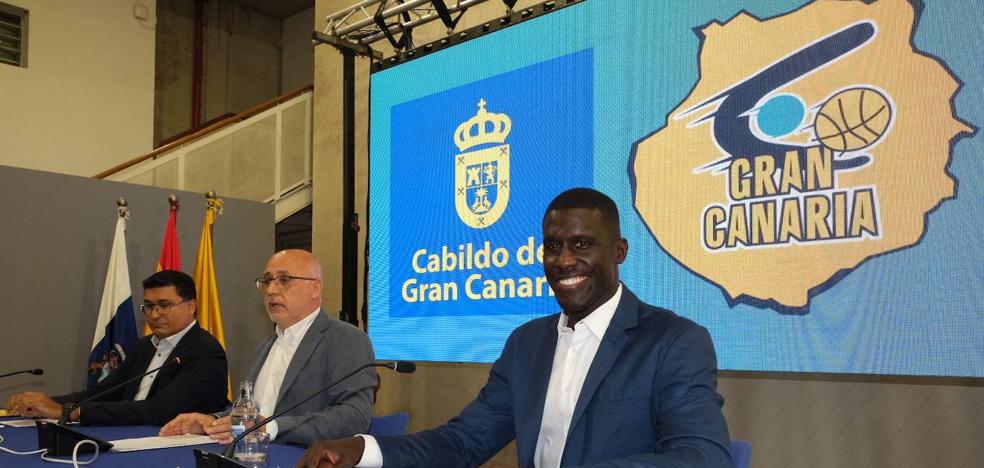 basketball
The Claretian legend returns to the club to take control and return the illusion to the yellow fans
The Council insular
made official this Thursday the departure of Enrique Moreno from the presidency of the CB Gran Canaria and
the arrival of the former Claretian captain. A figure of consensus to recover stability and grow
In his first words,
Sitapha Savané wanted to thank "the confidence to lead this new cycle."
«It is an honor and a great responsibility to take over as president, since in 13 months it will be 60 years since the birth of Claret by Pepe Moriana and Father Domínguez. And 2 months ago it was 30 years since its conversion into a Sports Limited Company under the leadership of Lisandro Hernandez », he argued.
The former Claretian player, who defended the yellow jersey for nine seasons in two stages, highlighted that
"Many people have worked and sacrificed a lot so that our Granca is today a benchmark at a national and European level, a recognized brand and has a solid and modern structure."
full identification

«When I arrived at Granca 18 years ago, neither I nor anyone could imagine that it would be the beginning of such a long love story. A club that could have been another step in my career became the club of my life and Gran Canaria my second home. I totally identified with the mixture of humility and ambition, accompanied by a lot of work and commitment that I found here »she valued.
Likewise
Savané spoke of the "emotional bond" and of being "a professional challenge uniting basketball leadership and managementa great factor that motivated me to say yes was thinking that this moment could be a turning point for the club«.
«
I don't come with a magic wand but with the conviction that by joining forces all of us who feel like Granca, assuming and learning from mistakes, we can recover a path more in line with our past and the future that we all want. But I think there are three requirements to achieve it: union, identity and illusion, "he said.